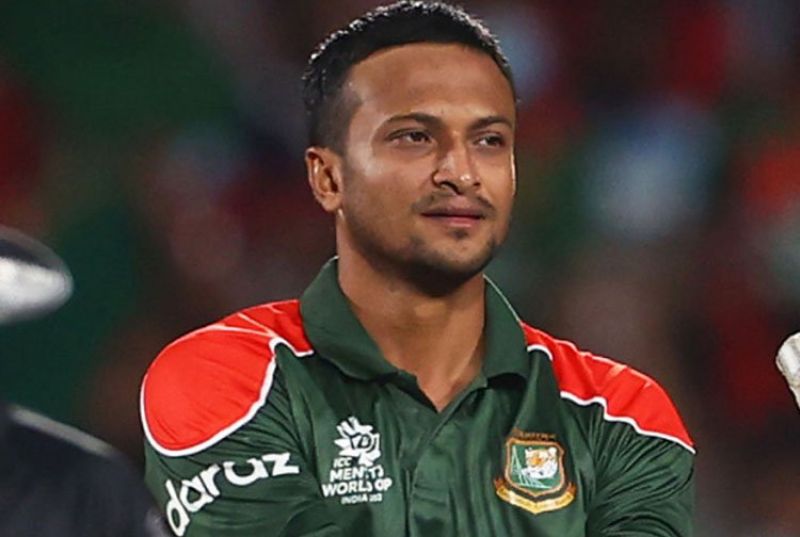 Dhaka, March 9-The Bangladesh Cricket Board has given Shakib
Al Hasan rest from all form of cricket till April 30, considering his mental and physical health.
The rest will see him miss Bangladesh's South Africa tour and some part of Dhaka Premier League (DPL).
Shakib earlier asked for the rest, saying that he is not enjoying cricket at this moment as he is not in good stead in physically and mentally. He said he needs a break to get him back in right frame of mind and he may join the side in South Africa later for Test series after discussing with BCB.
But BCB Cricket Operations chairman Jalal Younus today informed that Shakib applied rest from the entire South Africa tour and the board has approved it.
"I talked to Shakib today about the tour of South Africa. I called him. I
want to know his plan and he said he still thinks that he is mentally and physically unfit. That's why he wants to skip the tour of South Africa. Since Shakib doesn't want to play now, we are giving him a break. He has been rested from all forms of cricket until April 30," Younus said here today.
Shakib earlier also said he wants the BCB to chalk out a year-long plan for him as he just wanted to white ball cricket considering two World Cups (T20 and ODI) in coming two years.
Younus said, Shakib will come back to Bangladesh on Thursday night after which he will discuss with BCB about his future plan.
"He also said he wants to sit with the board to chalk out a plan. Let him come first and we'll talk sort it out," he said.
Shakib was originally named in both squads for the South Africa tour last week after BCB president Nazmul Hassan claimed that the allrounder had agreed to go for the Tests too.
However after the Afghanistan series, Shakib said, he felt he is not right frame of mind to play cricket and if he plays he can't give him 100 percent. He said he doesn't want to betray with his country and the teammates.
Shakib's comments provoked a strong response from BCB president Nazmul Hassan Paon, who questioned the allrounder's commitment to Bangladesh, asking whether he would have wanted a similar break from the IPL had he been picked in the auction.
Influential board director and Bangladesh team director Khaled Mahmud Sujon also came down heavily on Shakib to make it a habit to seek a break from tour repeatedly.
Bangladesh are scheduled to leave for South Africa on March 12. The ODIs will be played on March 18, 20 and 23, and will be followed by a two-Test series.