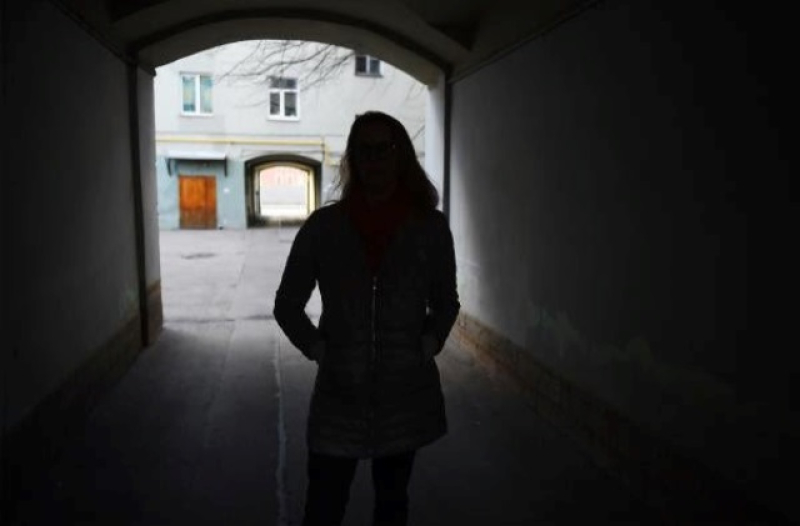 A Russian transgender woman walks in Saint Petersburg on April 12, 2019. © 2019 Olga Malsteva-AFP via Getty Images and HRW.

In recent years we have seen politicians in the United States attack sexual minorities in a repugnant political effort to ignite fears and spread hatred. It's not just words – which would be bad enough – but also new legislation that aims to take away people's basic rights.

For example, officials in state governments across the US have introduced dozens of bills that limit gender-affirming care for transgender people while allowing nonconsensual interventions on children born with variations in their sex characteristics, also known as intersex children.
Now, Russia is getting in on this particular variety of rights-wrecking politics (in addition to many others).
Officials in Russia have proposed a new law that would ban transgender people from accessing gender affirming health services – including voluntary surgeries. At the same time, intersex children will continue to be subjected to medically unnecessary, nonconsensual surgeries to "normalize" their healthy bodies. The bill also prohibits people from changing their name and gender marker on official documents.
These provisions are not only discriminatory but also violate the rights to physical integrity and privacy.
In both the US and Russia, cynical politicians justify their hate-based politics using terms like "family values."
But what kind of family denies people healthcare or forces kids to have unnecessary surgery? – Human Rights Watch