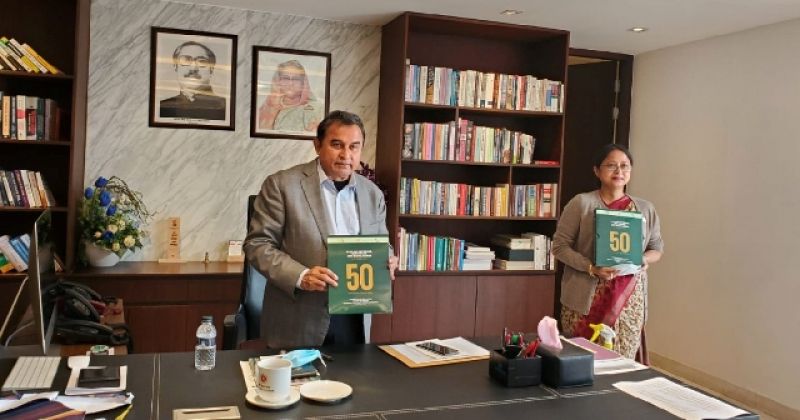 Book on 50 years of Bangladesh's development launched. UNB

Dhaka, Feb 13 - Finance Minister AHM Mustafa Kamal on Sunday formally unveiled a publication titled 'Flow of External Resources into Bangladesh in 50 years calling it a flagship document.

The Economic Relation Division (ERD) published the book in 2021 as a 'special issue' to mark the Golden Jubilee of independence and the birth centenary of Bangabandhu Sheikh Mujibur Rahman.
ERD secretary Fatima Yasmin and other senior officials were present in the event.
The publication preserves and analyses all the relevant data including the foreign financing and its payment received by the Government of Bangladesh from post-independence period till 30 June 2021, an ERD press release said.
This special issue includes a written essay on the current structure and the role of various development partner countries /organizations in the economic development of Bangladesh in the post-independence 50 years.
At the outset of this publication, the steps taken for the development of foreign aid and management, including the purpose of foreign aid management, speed-nature, current status of foreign debt and credit risk analysis are presented. In addition, data on the state of foreign debt compared to state-guaranteed foreign debt data and macroeconomic indicators by all state-owned entities outside the government are included.
It is hoped that the information provided in this publication will benefit educators, researchers, government policy makers and development partners. An electronic copy of the book is available on the Economic Relations Department website (www.erd.gov.bd). - UNB