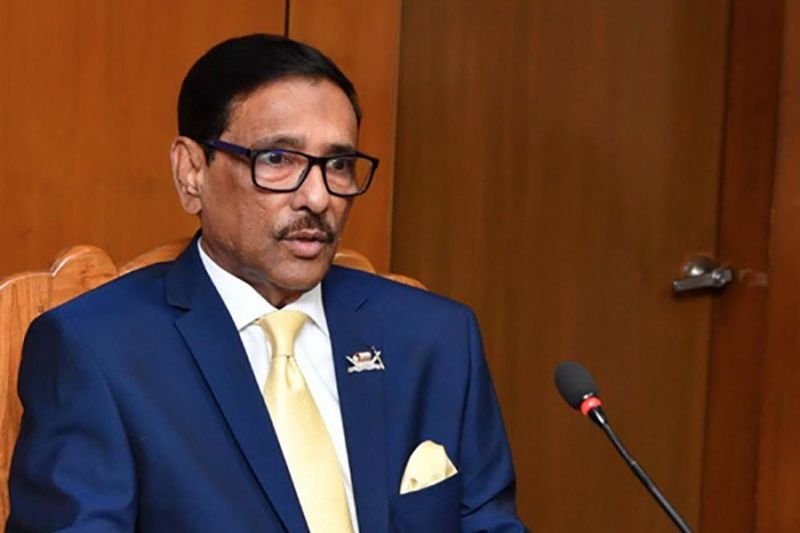 Obaidul Quader

Jehangir Hussain

Road Transport and Bridges Minister and Awami League (AL) General Secretary Obaidul Quader on Saturday alleged that BNP was conspiring to get foreign countries to impose sanctions on the people of the country.
He said, "They hired lobbyist firms spending millions of dollars to malign the country to foreign masters. They are continuously hatching conspiracy to get foreign countries impose sanctions against the people of the country with false and fabricated information."
He made the allegation in a statement in which he also condemned the statements of BNP leaders including Mirza Fakhrul Alamgir as 'targeted and misguided'.
He said, "After being repeatedly rejected in elections, BNP is now desperate to seize power using unconstitutional means through assassinations, coups and conspiracies. They are spending millions of dollars to hire lobbyist firms abroad to malign the country.
He alleged that BNP's corrupt leadership runs the party sitting abroad using remote control to incite their activists to carry out sabotage.
But their conspiracies had been exposed to the people of the world as well as the country, he said.
jehangirh01@gmail.com