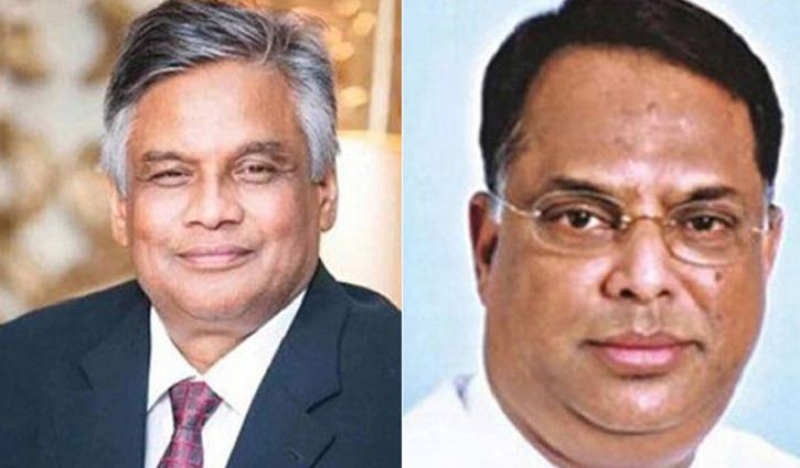 Amanullah Aman and Iqbal Hasan Mahmud Tuku

Dhaka, May 30 - The High Court on Tuesday upheld the jail term of BNP standing committee member Iqbal Hassan Mahmood Tuku and BNP leader Amanullah Aman and his wife Sabera Aman in separate corruption cases.

The court upheld the nine-year jail term of Tuku, 13 years' imprisonment of Aman and three years' imprisonment of his wife.
The HC bench of Justice Md Nazrul Islam Talukder and Justice Khizir Hayat passed the order on Tuesday.
At the same time, the convicts have been asked to surrender before the concerned trial court within two weeks of receiving the copy of the verdict.
Advocates AM Mahbub Uddin Khokon and Nazmul Huda appeared for Aman and his wife in the court. Barrister Azmalul Hossain KC and Advocate Saifullah Mamun appeared for Tuku.
Advocate Khurshid Alam Khan stood for the Anti-Corruption Commission while Attorney General AM Amin Uddin and Deputy Attorney General AKM Amin Uddin represented the state.
On March 6 in 2007, the Anti-Corruption Commission filed a graft case against Aman and his wife Sabera with the Kafrul police station in the capital. On June 21, 2007, the Special Judge's Court sentenced Aman to 13 years imprisonment for amassing illegal wealth beyond his known source of income and his wife was awarded with three years of imprisonment.
ACC filed an appeal as a High Court bench acquitted them from the corruption charges on August 16, 2010.
Later on May 26, 2014, the High Court struck down the verdict and ordered to rehear the case.
On the other hand, in March 2007, ACC Deputy Director Shahriar Chowdhury filed a case with Mohammadpur Police Station against former State Minister for Power Tuku for concealing his assets and source of income worth Tk 4.96 crore.
On November 15, 2007, a trial court sentenced Tuku to nine years in prison. Tuku appealed against the verdict and was acquitted by the High Court on June 15, 2011.
On January 21, 2014, the Appellate Division dismissed the acquittal verdict and ordered a rehearing as ACC appealed against the verdict. - UNB