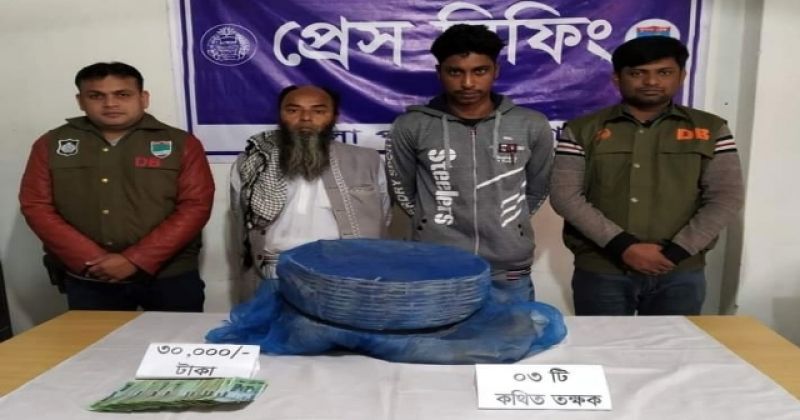 Two persons arrested in Jeshore for catching Lizards

Jashore, Jan 30 - Two men were arrested with three illegally caught gecko lizards at Manirampur upazila in Jashore while selling them on Saturday night.

The arrestees were identified as Bishwajit Mondal from Manoharnagar village and Abdul Khaleque from Dakkhin Joynagar village in Bhola, said District Detective Branch (DB) of police.
Acting on a tip off about Rezaul Islam in Biprokona village in the upazila and a gecko (takshak) selling group BD police conducted a drive at his house around 10pm.
Rezaul managed to run away but Bishwajit and Khaleque were detained from the spot, Police rescued the geckos from a bag with them and recovered Tk 30,000 from Khaleque , said DB police.
Sub-Inspector of DB, Rajesh Kumar Dash filed a case at Manirampur police station in this regard on Sunday, said Mahbubur Rahman , inspector of Manirampur police station.
A group in the area has been deceiving people saying geckos are used for making medicines to treat cancers, he said. – UNB