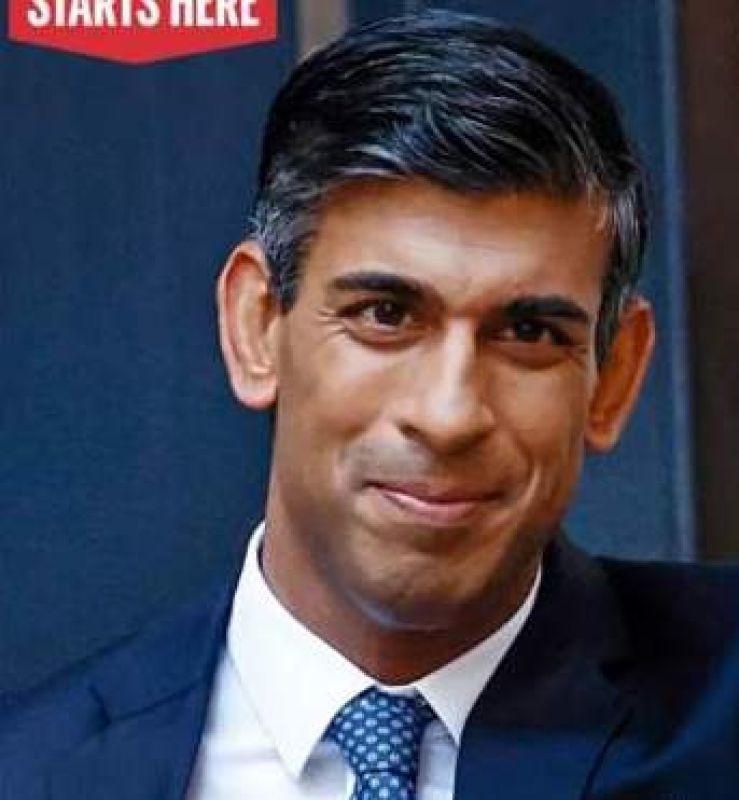 Rishi Sunak, the New Prime Minister of UK

Jehangir Hussain

Rishi Sunak is a Conservative prime minister who wants to be seen as a break with the past. The trouble is, he is leading a party that can't escape it. The adage that "power corrupts, absolute power corrupts absolutely" hangs like Banquo's ghost over Mr Sunak's agenda, disrupting his attempts to reset the narrative. The oxygen of Downing Street's plan to save the National Health Service was sucked out of the room on Monday morning as it sank in that Nadhim Zawahi was the second cabinet minister Mr Sunak had lost in his first 100 days in office. Another may go once the investigation into multiple bullying claims made against the deputy prime minister wraps up.
Mr Sunak won't be out of the woods even then, because the country will be watching Boris Johnson answering questions over whether he lied to parliament during the Partygate affair.
For the public, the Conservatives look like a party that has become too complacent, with ministers wreathed in a sense of entitlement that can lead people to act unethically. This has a ring of the 1990s about it. As then, scandals involving an exhausted Tory party hit the headlines. As then, an unpopular Tory government looks to have lost sense of what to do with power and lacks the initiative to push its own ideas. Mr Sunak isn't responsible for the failings of figures in his party. Nor was John Major. But the tide of scandal ended his career.
Such is the panic in the Conservative party that anyone within its ranks who even raises the prospect of a Lazarus-type revival in its fortunes is heralded as a saviour. William Hague, a former Conservative leader, was forced to deny he would return to frontline politics after he told the cabinet last week that they could still win the next election. Lord Hague compared 2023 with 1990, when the party – with a 100-seat majority – was far behind in the polls, coping with economic problems and losing byelections to the Liberal Democrats. He set pulses racing when he observed that the Conservatives got a "new leader who was more popular than [the] party and won in 1992".
The Tories look like they are facing not a 1992 win against the odds, but a potential 1997 landslide loss. Labour's lead is uncertain. But four years of strong growth in the run-up to the 1997 election did not save the Conservatives from a crushing defeat. Voters no longer trusted the party after sterling's humiliating exit from Europe's exchange rate mechanism sent interest rates soaring to 15%. Labour won the election on 1 May 1997, but Black Wednesday on 16 September 1992 was the day the Tories lost it. Last year, the Tories' electoral chances appeared to vanish with Liz Truss's mini-budget, which saw the pound crash and sent mortgage rates skyward.
Mr Sunak does not even have a record of strong growth in office to fall back on. Last week it emerged that the Office of Budgetr Responsibility thought Britain's prospects for growth had declined. This bad news was probably leaked to silence Tory MPs, especially those on the libertarian right, calling for tax cuts. The Conservative party has been doomed by a culture of rebellion and magical thinking that has flourished since Brexit. Rightwingers have gleefully divided their party and humbled its leaders – even when those leaders emerged from their ranks. It is their strength that now makes a Tory defeat seem so probable.
jehangirh01@gmail.com