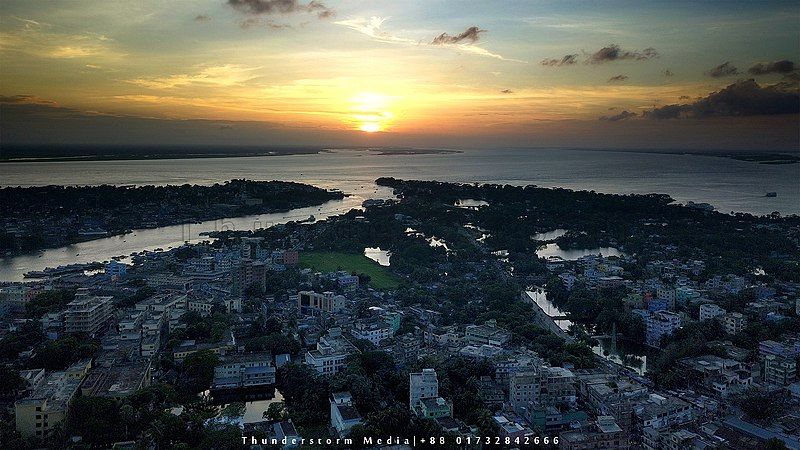 Chandpur City. Creative Commons

Chandpur, Jul 25 – In the midst of the strictest phase of COVID-19 restrictions imposed in the country since the start of the pandemic, one group of 50-60 people somehow found it appropriate to organise a picnic - and not even be discreet about it.

The strictness of the restrictions of course reflect the severity of the outbreak and how that has shifted. It shouldn't take an epidemiologist to tell us that Bangladesh is currently experiencing the worst phase of its entire outbreak.
The daily numbers coming out of DGHS, and out of them three in particular, are stark enough to not require expert interpretation of what they mean from a public health perspective.
The fact is that the number of deaths due to COVID-19 being reported on each day, the number of new cases, and the latest positivity rate (the percentage of tests returning positive for the virus), are all pointing in the wrong direction, and they've done so for quite a prolonged period now.
Yet as if oblivious to it all, this group of people hired out a trawler for the day, and blaring loud, incongruous picnic music on the vessel's PA system, set sail on Sunday morning down a famous canal in Chandpur.
That they would be so brazen about it would prove their undoing however, as word started going around almost immediately of this blatant breach of the emergency restrictions.
By mid-day, Matlab Dakkhin UNO Fahmida Haque, assuming her executive magistrate powers leading a mobile court, was able to reach the spot on the Boaljuri canal that they were in.
There she broke up the picnic with other officials and made five of the organizers pay a penalty of Tk 11,500 against five cases of violating lockdown rules by organising a public gathering and playing loud music on speakers.
During the raid, the UNO seized the food catered for the picnic party and later distributed it among some local orphanages and madrasahs - fashioning a good ending to a story that could so easily have been sordid. - UNB