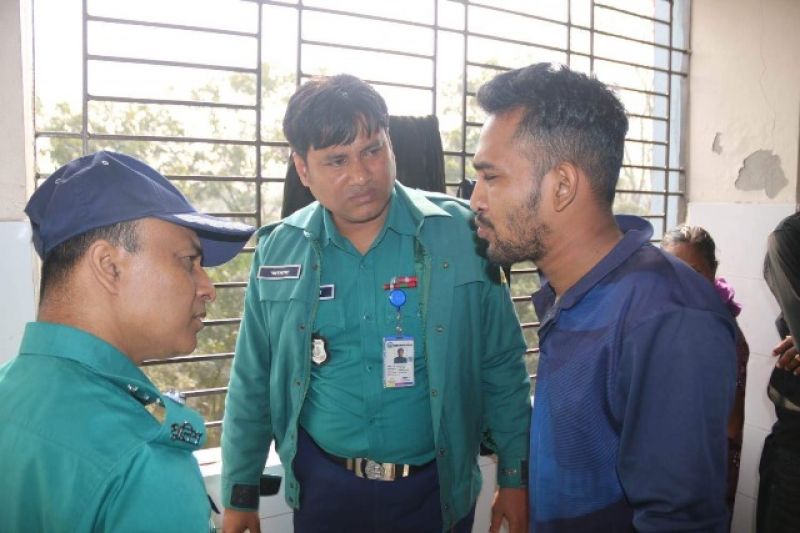 Police at Barisal University dormitory

Barishal, Jan 24 – Two leaders of Bangladesh Chhatra League (BCL) were injured in an attack by some miscreants at a dormitory of Barishal University early Tuesday.

The injured were identified as Mohiuddin Ahmed Sifat, a student of Mathematics Department and GM Fahad, of Public Administration Department. Both of them were Masters students.
Provost Abu Zafar of Sher-e-Bangla Hall said a group of 10-15 miscreants, wearing helmets, swooped on Sifat while he was asleep and stabbed his in the dead of night.
Later, they also entered the room of Fahad and stabbed him indiscriminately. Hands of Fahad were broken.
Before the attack, the miscreants put the rooms of other students under lock and key from outside.
They were taken to Sher-e-Bangla Medical College and Hospital Tuesday morning.
Some students alleged that Sifat established reign of terror in the area and he had many rival for these activates.
Ali Ashraf Bhuiya, deputy commissioner of Barishal Metropolitan Police, said legal action will be taken against the attackers after identifying them.
However, the motive behind the attack could not be known immediately but police said establishing supremacy might be the reason behind the attack. - UNB