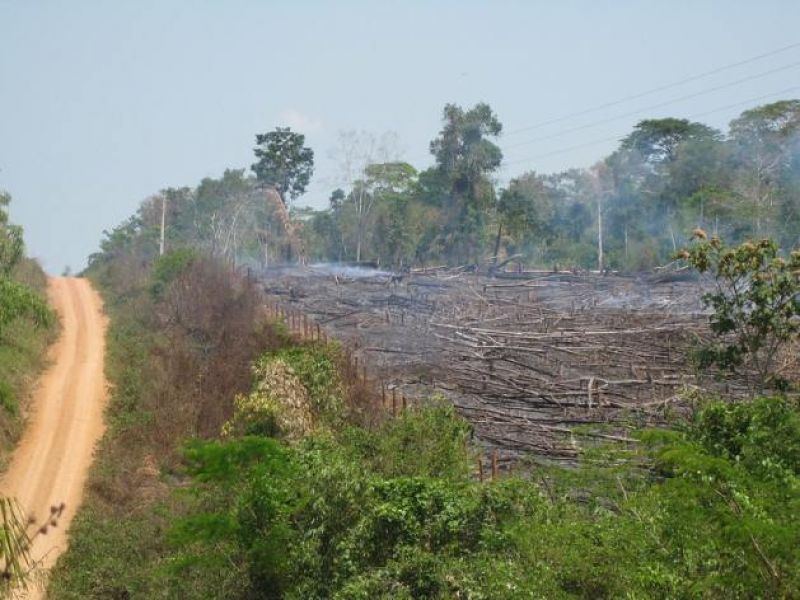 The world population is already using the equivalent of 1.6 Earths to maintain the current way of life. Credit. Mario Osava-IPS

By Baher Kamal

MADRID, Jun 2 2022 (IPS) - As an introduction to this year's World Environment Day on 5 June, this report deals with how the excesses of the world's population, mostly in the wealthiest countries, are causing so much harm to Planet Earth.
For this purpose, the following account of some of the major facts and figures that the world's largest multinational body–the United Nations Organisation– has been successively providing, should be enough to complete the picture.
To start with, the fact that the richest 1% of the global population account for more greenhouse gas emissions than the poorest 50%.
In contrast, in the specific case of Africa –54 countries home to 1.4 billion humans– causes a negligible 2% to 3% of all global greenhouse emissions, however it falls victim to more than 80% of the world's climate catastrophes.
Meanwhile, in high-income countries, the material footprint per capita – the amount of primary materials needed to meet the world's needs — is more than 10 times larger than in low-income countries.
And the Group of 20 major economies (G20) accounts for 78% of global greenhouse gas emissions.
Now see some major examples:
Fashion
Fashion is one of the most demanded and consumed in the world's high-income countries.
The fashion industry (clothing and footwear) produces more than 8% of the greenhouse gases and 20% of global wastewater annually.
Example: it takes about 7,500 litres of water to make a single pair of jeans — from the production of the cotton to the delivery of the final product to the store.
And 85% of textiles end up in landfills or are incinerated; much so that every second, the equivalent of one garbage truck full of textiles is landfilled or burned.
Moreover, some 93 billion cubic metres of water — enough to meet the consumption needs of five million people — is used by the fashion industry annually.
Gobbling up the Earth's resources
The current demand for natural resources is at an all-time high and continues to grow — for food, clothing, water, housing, infrastructure and other aspects of life, the UN reports.
Specifically, the extraction and processing of materials, fuels and food contribute half of total global greenhouse gas emissions and over 90% of biodiversity loss and water stress.
In short, resource extraction has more than tripled since 1970, including a 45% increase in fossil fuel use.