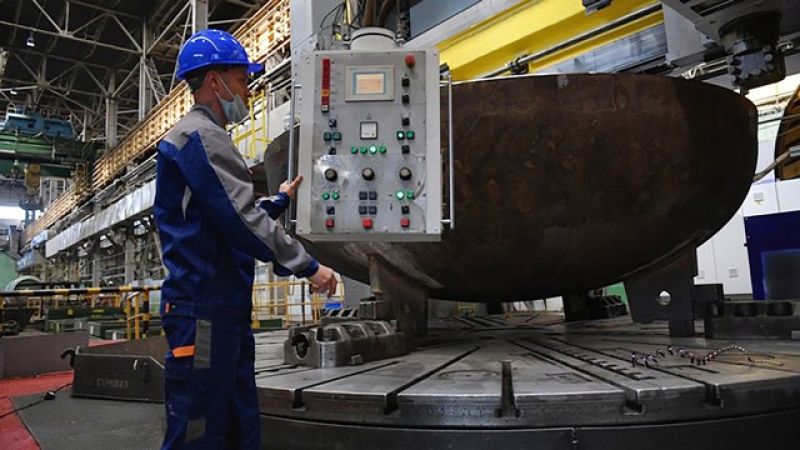 Rosatom- PR- Photo- 20.11.2022

Pouring of the "First Concrete", marking the commencement of main construction at unit- 2 of the El-Dabaa Nuclear Power Plant in Egypt took place yesterday, November 19. Earlier on October 31, 2022, the Egyptian Nuclear and Radiological Regulatory Authority issued the construction permit for the unit.

The ceremony was attended by Dr. Mohamed Shaker El-Markabi, the Minister of Electricity and Renewable Energy, Dr. Amged El-Wakeel, Board Chairman of the Nuclear Power Plants Authority (NPPA) of Egypt, and Dr. Alexey Likhachev, Rosatom Director General, Dr. Alexander Korchagin, Senior Vice President for NPP Project Management of ASE among others.
The El-Dabaa Nuclear Power Plant is the first nuclear power plant in Egypt. It is being built in the city of El-Dabaa on the Mediterranean coast, roughly 300 km northwest of Cairo. The El-Dabaa Nuclear Power Plant will consist of 4 units with a generating capacity equivalent to 1200 MW per unit using generation III+ VVER-1200 reactors.
Russia is implementing the El-Dabaa Nuclear Power Plant and will supply nuclear fuel for its entire lifecycle, provide assistance to Egyptian Party in personnel training, and provide support in the operation and servicing of the Nuclear Power Plant for the first 10 years of its operation.
Russia will also build a special storage facility and deliver casks for storing spent nuclear fuel. – Press release