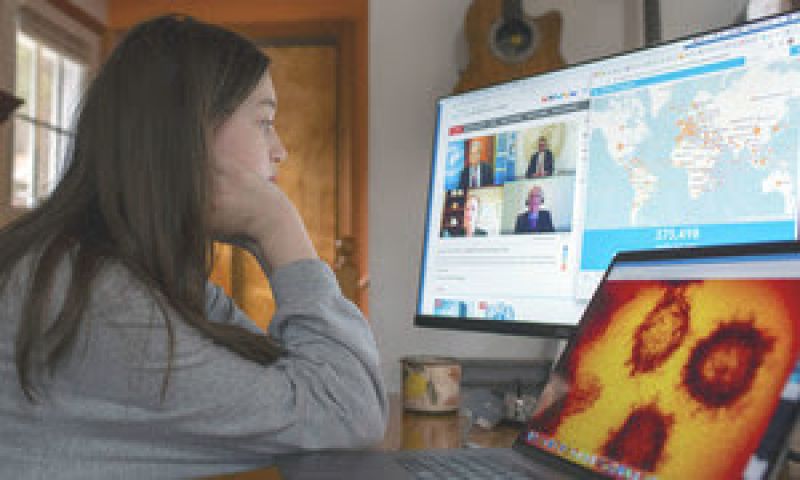 Covid-19

Dhaka, Oct 06 -- The overall number of global Covid cases is fast approaching 236 million even with mass inoculations underway in several countries.

According to Johns Hopkins University (JHU), the total Covid case count and fatalities stand at 235,794,170 and 4,816,009, respectively, as of Wednesday morning.
The US has recorded 43,945,725 cases and 705,116 fatalities to date, according to the university data.
Brazil currently has the world's second-highest pandemic death toll after the United States and the third-largest caseload after the United States and India.
Brazil has registered 21,499,074 cases so far. The country's Covid death toll has also risen to 598,829 as it has been experiencing a new wave of cases since January.
India's Covid tally rose to 33,853,048 on Tuesday, as some 18,346 new cases were registered in 24 hours across the country, as per the federal health ministry.
Besides, as many as 263 deaths due to the pandemic since Monday morning took the country's total Covid death toll to 449,260.
Most deaths, 149, were reported from the southern state of Kerala, which continues to be the worst Covid-affected state in India.
Situation in Bangladesh
Bangladesh on Tuesday morning recorded 694 new Covid cases and 23 more deaths from the virus infection in 24 hours. On Monday, the country saw 18 Covid-related deaths and 794 cases.
The fresh cases were detected after 25,499 samples were tested, which brought down the daily case positivity rate to 2.72 percent from Monday's 3.19 percent, according to the Directorate General of Health Services (DGHS).
The daily case positivity rate in the country remained below 5 percent for the 13th consecutive day.
According to the World Health Organization (WHO), if the daily-case positivity rate remains at 5 percent or below for 14 days, it is considered safe for mass unlocking.
The daily case positivity rate in Bangladesh reached its peak of 32.55 percent on July 24 this year and the country reported the lowest at 0.65 percent on March 30, 2020.
The fresh numbers took the total fatalities to 27,614 while the caseload mounted to 15,59,452, said the DGHS.
However, the mortality rate remained static at 1.77 percent.
The recovery rate remained unchanged at 97.49 percent, with the recovery of 708 more patients during the 24-hour period.
So far, 15,20,296 people have recovered from the deadly virus infection, the DGHS said. - UNB