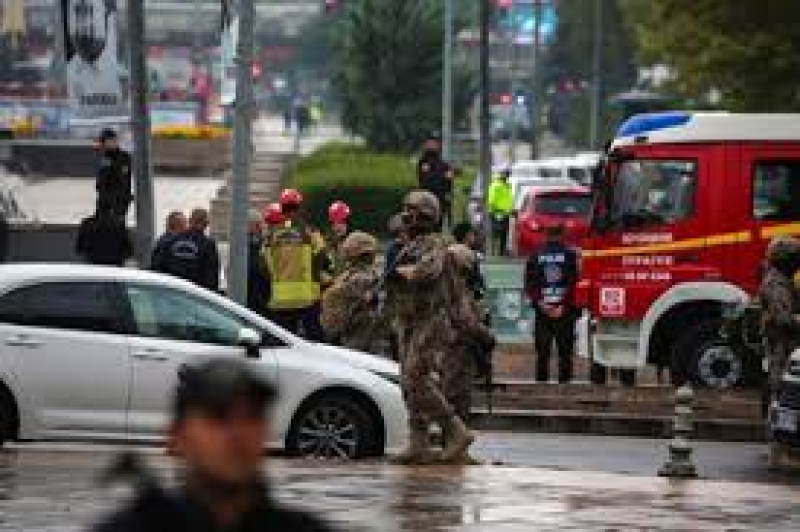 Turkey hit several- Kurdish targets in northern Iraq on Sunday, the Turkish Defense Ministry announced.

It said that it had "destroyed" some 20 targets associated with the Kurdistan Workers' Party (PKK), including caves, shelters and depots.

The ministry said that a large number of PKK operatives were "neutralized" in the strikes, which it referred to as an "air operation."

"Turkish army planes bombed parts... of the Bradost region at around 9:20 pm (1820 GMT), as well as the village of Badran," Ihsan Chelabi, the mayor of the Iraqi Kurdish town of Sidakan, told the Agence France-Presse (AFP) news agency.

The PKK, a left-wing Kurdish militant group, is listed as a terror group by Turkey, the EU and the US.
The Kurds number around 35 million and predominantly inhabit parts of Turkey, Syria, Iraq and Iran.
In recent years, Ankara has increasingly targeted Kurdish militants in Iraq and Syria. In April, Turkey arrested 110 people in an operation targeting people with alleged links to the PKK.
Strikes follow suicide bombing in Turkey
The strikes come several hours after a suicide bomber detonated an explosive device near an entrance to the Turkish Interior Ministry, wounding two police officers. A second man was killed in a shootout with police.

The PKK claimed responsibility for Sunday's suicide bombing.

Hours after the blast, Turkish President Recep Tayyip Erdogan vowed that "terrorists" would never achieve their aims.

The attack took place hours before parliament was set to reopen.

In its autumn session, the Turkish parliament is to consider Sweden's bid to join the NATO military alliance, of which Turkey is a member, reports DW.