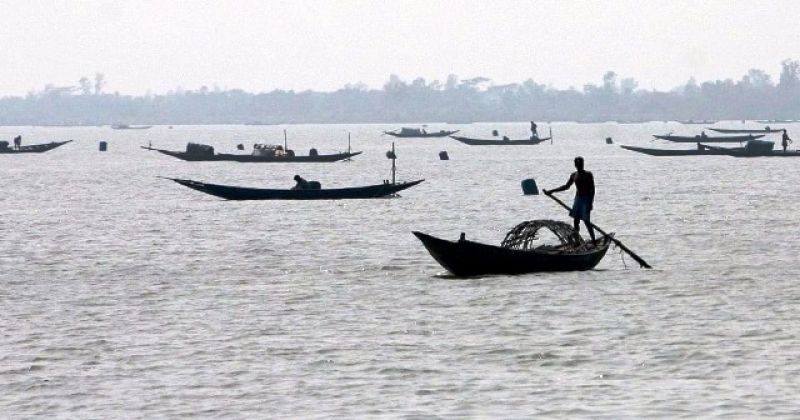 Fishermen at work in Arial Khan river in Bangladesh's southern district of Barishal. UNB

Barishal, Jan 27 - A fisherman went missing in the Arial Khan River in Babuganj upazila of Bangladesh's coastal district of Barishal on Thursday after a boat sank in the river being hit by a launch.

The missing man was identified as Masum Khan, 30, son of Ismail Khan from the area.
Delwar Hossain, 25, who sustained injuries, was admitted in a local hospital rescued by the locals.
A diving team of the Fire Service and Civil Defence started a search operation from 9 am.
According to witnesses, Masum and Delwar went to catch fish in the river Thursday night.
When they were sleeping tying up the boat with paddla Poysharhat-bound launch hit the boat and it sank around 3am at Gazipur of Chandpasha union in the upazila, said Md Khorshed Alam, station officer of Barishal Naval Fire Service Station.
He said they are trying to rescue the missing fisherman. - UNB