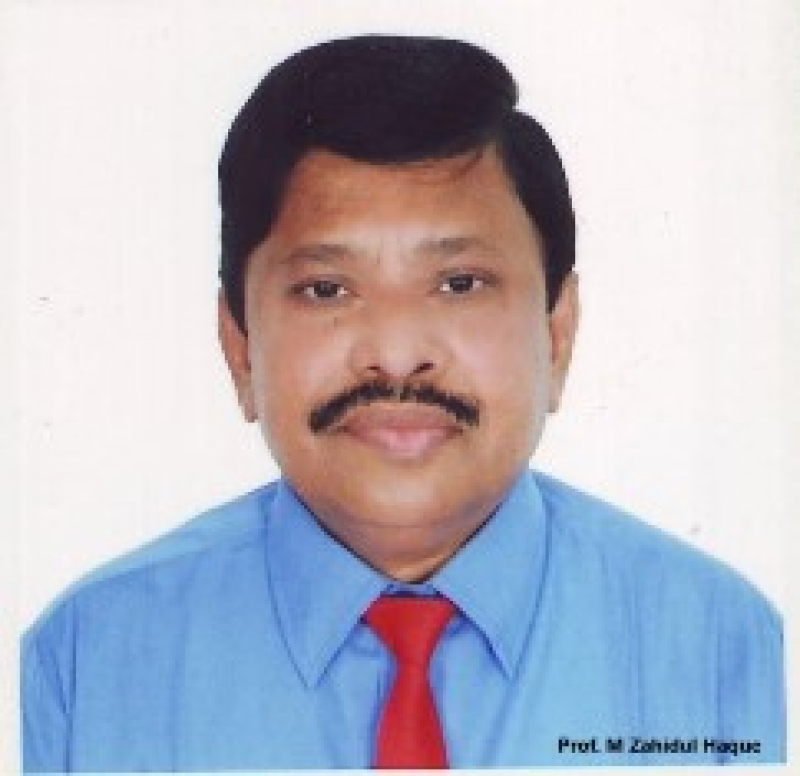 Prof. M Zahidul Haque

Prof. M Zahidul Haque

BANGLADESH has been hosting 1.1. Million Rohingya refugees in Cox's Bazar and on the island of Bhashan Char since 2017. Historically Rohingyas are called 'Arkanese Indians'; they are also known as 'Rakhine Muslims' having unique cultural heritage. Now Bangladesh houses the world's largest refugee camps.
The Rohingya crisis started following mass exodus of Rohingyas from Myanmar's Rakhine state to Bangladesh's Cox's Bazar. It was Bangladesh Prime Minister Sheikh Hasina and her government who allowed the persecuted and distressed Rohingya people to enter and stay in Cox's Bazar district of Bangladesh purely on humanitarian consideration. Prime Minister Sheikh Hasina made the position of Bangladesh clear to the international community that "they (Rohingyas) must return to their homeland in Myanmar from their temporary shelter in Bangladesh".
With the assistance of international humanitarian organizations including United Nations High Commissioner for Refugees (UNHCR), Bangladesh began emergency operation by providing food, shelter, basic health and sanitation amenities to the Rohingya refugees living in different camps located in Cox's Bazar.
Since the beginning of the Rohingya crisis, efforts have been on at national and international levels towards ensuring Rohingyas' repatriation to Myanmar from Bangladesh. But unfortunately Myanmar showed rather negative attitude towards materializing the Rohingya refugees' repatriation to their homeland Rakhine State in Myanmar. In 2018 and 2019 two attempts to send Rohingyas could not be moved forward because of Rohingya refugees' refusal to return to their homeland for fear of persecution by Myanmar army.
Meanwhile in between the period from 2017 to 2023 so many international goodwill envoys including Jordan Queen Rania Al Abdullah, Member of the International Rescue Committee and an Advocate for UN aid agencies, UNICEF Goodwill Ambassador Priyanka Chopra, UNHCR Special envoy and US film star Angelina Jolie, Arab film and TV star and World Food Program (WFP) Goodwill Ambassador Hend Sabry visited Rohingya camps in Cox's Bazar and Teknaf. All these goodwill envoys appealed for immediate settlement of the Rohingya crisis in order to rescue Rohingya children and families from sufferings and uncertainty.
Recently the world Food Program (WFP) has slashed funds for Rohingya families which made a negative impact on the food ration for the Rohingyas.
It's getting more and more challenging for the United Nations' Agencies to maintaining adequate food supply for the Rohingya refugees in Bangladesh. I think, the special goodwill envoys and other international personalities need to apply their goodwill to arrange adequate fund for the Rohingya children who are already under-nourished and living in a sub-standard condition with their families having no access to education.
In fact, the Rohingya crisis has added additional pressure to the already burdened Bangladesh with economic and environmental problems. Moreover, the Rohingya camp's inmates have created social problems increasing crime rates in that region. Appreciating the graveness of the Rohingya crisis, this writer also wrote a letter to Her Majesty Queen Elizabeth II (now late, RIP) bringing the issue to her attention. The Queen was pleased to send the letter to the Secretary of State for Foreign and Commonwealth Affairs. The Reply:
Queen Rohingya reply

In 2022, the United Nations Security Council unanimously adopted its first-ever resolution on "situation in Myanmar" focusing on the Rohingya crisis and its sustainable solution. Being the penholder of the Myanmar, the United Kingdom tabled the above mentioned resolution which was adopted in the Security Council by 12 votes in favor, none opposed or vetoed. This resolution definitely renewed the attention of the global community towards the Rohingya crisis but yet to yield a fruitful result. Many critics feel that the UN's most powerful body could instead of issuing two statements calling for release of political prisoners and an end to violence, impose a global arms embargo and sanctions upon Myanmar's military leaders to create pressure on Myanmar to appreciate the graveness of the humanitarian crisis they have created. Of course some countries individually have imposed some sanctions on Myanmar.
Under the present scenario, the prospect of Rohingyas repatriation is very grim. Meanwhile there is a hope that the Chinese pilot-project to repatriate Rohigya refugees to Myanmar from Bangladesh might come out successful in the distant future. True, the China government is very cordial in their efforts to expedite the repatriation process of Rohingyas. The Chinese Vice Minister for Foreign Affairs Sun Weidong during his recent visit reiterated to facilitate early, safe, sustainable and voluntary repatriation of the Rohingyas to Rakhine Stae of Myanmar from Bangladesh.
(The writer recently retired as Professor and was also a former Dean of Faculty of Agriculture at Sher-e-Bangla Agricultural University, Dhaka.)