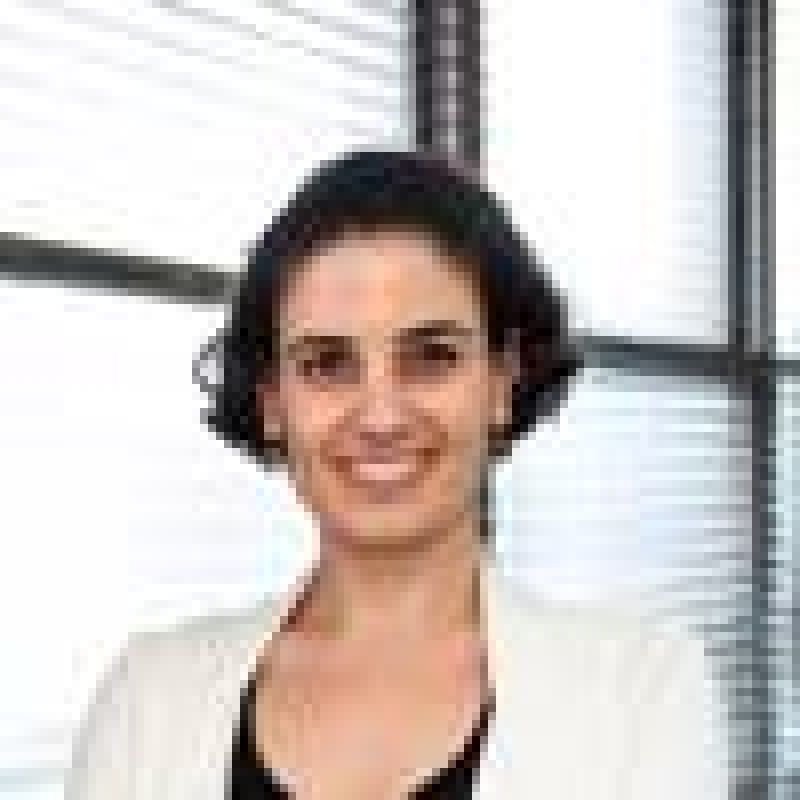 Danielle Hanna Rached is Professor of International Law at Getulio Vargas Foundation in Rio de Janeiro.

by Danielle Hanna Rached, Marta Machado,Denise Vitale

RIO DE JANEIRO – Since Brazilian President Jair Bolsonaro took office in 2019, the fate of the Amazon and its indigenous peoples has been hanging by a thread. With the executive, legislative, and judicial branches having now decimated the environmental agenda, Brazil's pathways toward a greener future seem bleak. In 2021, deforestation in the Brazilian Amazon reached its highest level since 2006, while illegal mining in the legally protected Yanomami indigenous lands increased by 46%. Such gold mining led not only to malaria and mercury exposure, but also to unprecedented violence against indigenous peoples. In 2019, there were 277 registered cases of such violence, including 113 murders, 33 death threats, 16 cases of racist and ethno-cultural discrimination, and ten instances of sexual violence. The exploitation and destruction of the world's largest rainforest relies on well-known methods. For starters, Bolsonaro's government has neutered agencies created to protect the environment and indigenous peoples. They include the Brazilian Institute of the Environment and Renewable Natural Resources, the Chico Mendes Institute for Biodiversity Conservation, and the National Foundation for the Indigenous. The current administration has weakened these agencies in part by not enforcing environmental fines: Since 2019, 98% of administrative proceedings dealing with environmental crimes have been paralyzed. Funding to prevent and control forest fires has been slashed by some 38% compared to 2018. The government has also intimidated and removed public servants for being proactive in environmental enforcement, and legalized the actions of squatters and land-grabbers on indigenous lands. Bolsonaro pursues a "take-no-prisoners" approach to reversing hard-won rights.
Marta Machado, a professor at Getulio Vargas Foundation Law School in São Paulo, is a researcher at the Brazilian Center of Analysis and Planning and a fellow at the Center on Law and Social Transformation.

Dismantling the authority of oversight and protection agencies, creating rules to impede environmental sanction processes, and capturing institutions takes time and requires a permissive institutional setting. Bolsonaro isn't quiet about it. He publicly incites invasions of indigenous lands, claiming that they should be occupied for mining, agriculture, and cattle rearing. It is no coincidence that invasions, illegal mining, and deforestation of indigenous lands have increased sharply – and gone unpunished – since 2019. The president's allies occupy key positions in the Brazilian Congress, where landowners and agribusiness are strongly represented (the "rural caucus" currently controls 245 of the chamber's 513 seats). Congress is working on a raft of controversial bills that will most likely destroy natural resources and erode institutional safeguards, with dire consequences for the environment and indigenous people's rights. For example, bill 2159/21 will abolish environmental licensing. Bills 2633/20 and 510/21 encourage illegal occupation of public land, bill 6299/02 facilitates pesticide approvals, and bill 490/07 adopts a timeframe criterion (marco temporal) – October 5, 1988, the date when the Brazilian Federal Constitution was promulgated – as a condition for demarcating indigenous land. Finally, bill 191/20 allows for mining and hydroelectric dams on indigenous lands and has recently been fast-tracked through Congress with little debate or transparency. For those seeking to preserve Brazil's invaluable natural resources and to protect its indigenous peoples, the judiciary should be the natural forum of last resort.
Denise Vitale is Professor of Humanities and International Relations at the Federal University of Bahia.

The Brazilian Supreme Court (STF) currently must decide seven lawsuits, known as the "green docket," challenging the government's environmental record. But while final decisions are pending, the contrasting initial votes of two justices highlight the obstacles the green docket faces. On the one hand, Justice Cármen Lúcia likened the government's attacks on the green agenda to a "colony of termites," emphasizing the assault's effectiveness in destroying protective mechanisms and, ultimately, democracy itself. But Lúcia went further, declaring that the government's failure to protect the environment had created an "unconstitutional state of affairs." As César Rodríguez-Garavito of New York University explains, such a declaration may entail the court instructing "various government agencies to take coordinated actions to protect the entire affected population and not just the specific complainants in the case." A decision of this nature invites several challenges, including from critics of judicial activism. But in the face of a systemic failure deliberately provoked by elected institutions, and an environmental emergency directly affecting Brazilian indigenous groups' survival, the STF should assume its constitutional role. Unfortunately, Lúcia's promising decision was suspended by a single justice, André Mendonça, a recent Bolsonaro appointee who previously served as his minister of justice. According to STF practice, there is no deadline for reconsidering a suspended lawsuit. Only Mendonça can decide if and when the STF will examine the matter – a mechanism that is widely regarded as a form of veto that harms the court's legitimacy. The remaining hope lies in mobilizing Brazilian civil society ahead of presidential and congressional elections in October. During the recent 18th Acampamento Terra Livre, a landmark event for indigenous resistance and the fight for rights, around 8,000 indigenous people from across the country occupied the federal government headquarters in Brasília. For the first time, indigenous mobilization put institutional politics at the forefront, pre-launching congressional candidates with the sloganRetomando o Brasil: demarcar territórios e aldear a política ("Retaking Brazil: demarcating territories and reshaping politics with the villages"). On April 12, former president and current candidate Luiz Inácio Lula da Silva visited the camp, and promised to demarcate indigenous territories and respect International Labour Organization Convention 169 if elected. That promise might not be enough, given the urgent environmental crisis, but bottom-up pressure is currently all we have. Bolsonaro's authoritarianism will make for a highly polarized election. He repeatedly questions the legitimacy of Brazil's electronic ballots and mimics former US President Donald Trump's threats not to accept the result if he loses. With deforestation in the Amazon increasing, the world's hope for climate justice is as endangered as Brazil's democracy.
Copyright: Project Syndicate, 2021.
www.project-syndicate.org