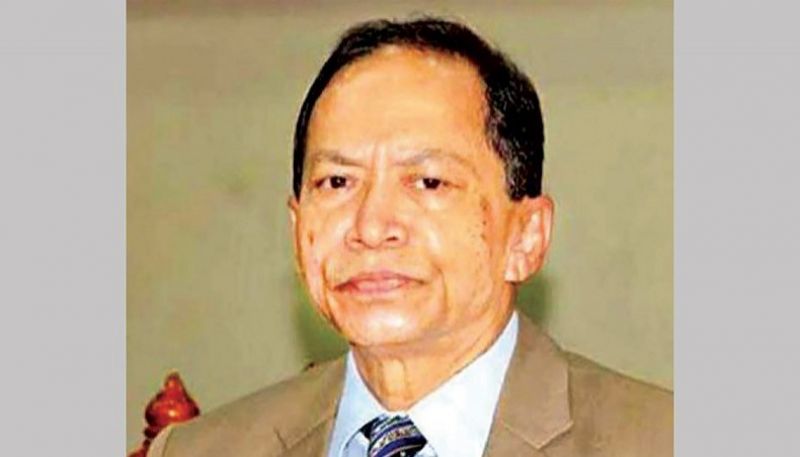 SK Sinha former Chief Justice of Bangladesh

Special Correspondent

Elder brother and two nephews of former Chief Justice Surendra Kumar (SK) Sinha today submitted their statements as prosecution witnesses under section 164 of the Criminal Procedure in a case filed against SK Sinhya for amassing illegal wealth.
The three prosecution witnesses (PWs) are Surendra Kumar Sinha's elder brother Narendra Kumar Sinha, nephews Shankhajit Sinha and Sujon Kumar Sinha.
Of the trio, Narendra submitted his statement in the Dhaka CMM Court and Magistrate Md Mamunur Rashid recorded. Magistrate Mohammad Jasim recorded the statement of Shankhajit while Magistrate Mehedi Hasan recorded the statement of Sujon. .
Deputy Director of Anti-Corruption Commission (ACC) Md Gulshan Anwar filed the case against SK Sinha for amassing wealth of Taka 7.14 crore in the names of his brother and relative's names through misuse of his official capacity, and transferring and handing over the money, on October 10, 2021.
Today Monday (May 16) was earlier fixed for submission of report in the case, but the anti-graft body ACC could not submit any report. Dhaka's Metropolitan Sessions Judge KM Imrul Qayesh set June 16 for submitting the report.
According to the case documents, SK Sinha during his tenure as the Chief Justice of the country took a plot from the Rajuk in Uttara Residential Area. Later by misusing his official capacity, he took another three-katha plot of his brother Narendra Kumar Sinha's name in Rajuk Purbachal Project. Later, allegedly extended the three-katha plot to a five-katha one and shifted the plot from Purbachal to Uttara Sector four in the capital.
The former Chief Justice SK Sinha was accused of giving power of attorney for this plot to one of his nephews Shankhajit Sinha.
The ACC in its probe found that the former Chief Justice paid Taka 75 lakh to Rajuk against this plot and raised a nine-storied complex on it at a cost of Taka 6.31 crore. The anti-graft body in its case said they did not find any legal source of income of the money used in buying the plot and developing the apartment complex.