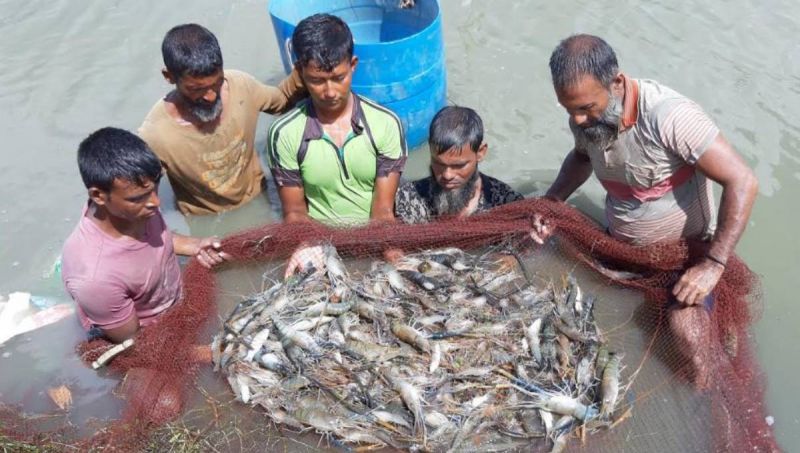 Fisheries - Farmers netting shrimp in Khunla - UNB

Dhaka, Feb 12 -- The Bangladesh government is determined to end all problems related to shrimp production and export, Fisheries and Livestock Minister SM Rezaul Karim has said.

"These problems at shrimp hatcheries will eventually be resolved as the Bangladesh government is giving utmost importance to the development of the fisheries sector," the Minister said.
"For this, the government has selected Cox's Bazar and a number of big projects, including dried fish procession and sustainable coastal and marine fisheries, are being implemented," he added.
The Minister said this at an interactive meeting with members of the Shrimp Hatchery Association of Bangladesh in Cox's Bazar on Friday evening.
Asserting that the major food supplies come from fish, meat, milk and eggs, the Minister said those involved in the fisheries sector are playing an important role in the country's economy as well.
He urged all to refrain from indulging in any malpractices in shrimp export.
"To overcome the economic damages in the fisheries and livestock sector due to the pandemic, the government has taken many steps," the Minister said. - UNB