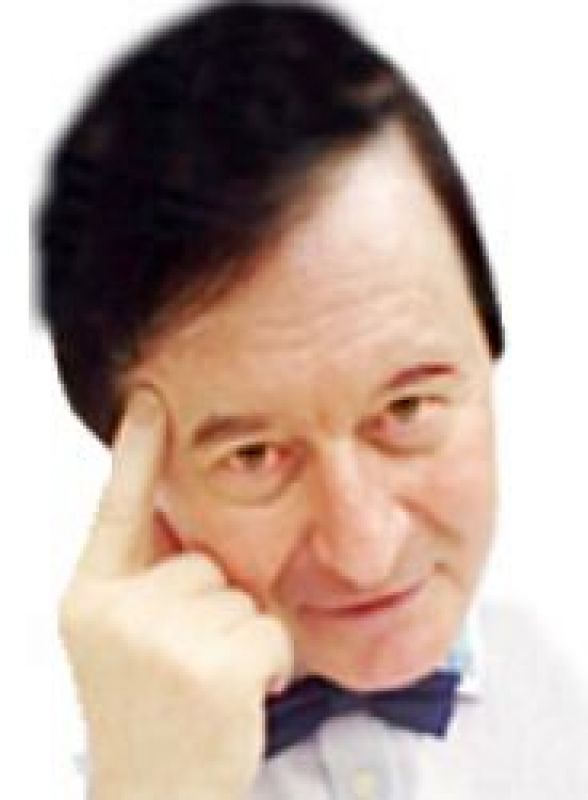 Sir Frank Peters

Sir Frank Peters:

Pakistan was one of those countries that had an absolutely horrific bad reputation for corporal punishment. From policemen beating people in the streets, to children being beaten near to death (and sometimes beyond) in schools and madrassahs. For decades, it wasn't a good time to be an Allah-fearing, Allah-loving child there.
Sure, many countries of the world raised their voices, pointed accusing fingers and expressed outrage, but when corporal punishment is ingrained in a country's culture it seems difficult to impossible to separate and eradicate... but is it?
Ignorance is unaccountable for its actions. It has no conscience, no remorse and in Pakistan ignorance was in great abundance, with plenty to go around.
The same can be said for other countries, too. For example, it's hard to believe that the alleged enlightened, alleged world leading, United States of America still has 19 states that support horrifying corporal punishment practices in 2023 against the innocent children they declare they love. They give love a new meaning. Unbelievable!
What a load of hypocrites!
Ignorance is still rife there despite the fact countless reports from the top universities and esteemed learned institutions have condemned corporal punishment outright, not even giving it a 1% benefit score. But the Americans are not entirely without remorse; they cleanse their consciences by attending church services regularly to pray for forgiveness for their sins, which seemingly appeases and satisfies them.
In 2021, Pakistan turned over a new leaf and sent a tsunami shockwave throughout the world when it outlawed corporal punishment in government and private schools and madrassas. Pakistan, remember, where beating children in all settings was routine, almost to the point of compulsory. Will wonders ever cease? God works in many mysterious ways, they say.
Lip service
While many nations continuously give generous lip service to the hackneyed expression "Children are our most valuable asset and our future" Pakistan not only showed it recognized those indisputable facts, but it set the wheels in motion to right their wrongs and protect their most valuable asset by banning the nonsensical, horrific and despicable torture... as ALL nations, without exception, should.
Senator Saleem Mandviwalla, who moved the bill, is seen today as the savior and hero to the millions of pupils who faced inhumane treatment daily at the hands of headmasters, 'teachers' and Imams in hellhole institutions throughout Pakistan.
While Pakistan gained a hero in Senator Saleem Mandviwalla so, too, did Bangladesh in the shape of Supreme Court Justice Md. Imman Ali and Justice Md. Sheikh Hassan Arif. On January 13, 2011 these learned gentlemen directed that corporal punishment practices in ALL schools and madrassahs throughout Bangladesh should end immediately.
They described corporal punishment as: "cruel, inhuman and degrading treatment and a clear violation of a child's fundamental right to life, liberty and freedom". Sadly, 12-years later it still has not made it onto the statue books and one can only scratch one's head and wonder why not. Instead of being a world leader, as it would have been then, Bangladesh is now a world follower.
God love it
Pakistan on the other hand, God love it, has not been satisfied with the results achieved since the law was passed in 2021, it has now moved into high gear and set new rules in motion to enforce the 'Prohibition of Corporal Punishment Act' for the benefit of the children and the overall betterment of the nation.
These rules will also serve to bring education standards on a par with the internationally recognized schooling methods.
While announcing enforcement of the act, Minister for Education Rana Tanveer Hussain called for implementation of this law in "letter and spirit" at all the government and privately run schools and madrassahs.
He said: "I am sure the rules would serve as the beginning of curtailing violence in schools and I will write to all provincial education ministries to take similar measures in their schools."
Minister for Law and Justice, Azam Nazeer Tarar also congratulated the stakeholders in getting the corporal punishment rules enforced.
"Implementation of these rules shall serve as the building block in achieving our greater vision aimed at the well-being of our children; the ultimate future of Pakistan," he said.
He went on to say the government of Pakistan was committed to fully supporting the cause of child rights and related legislations.
The launch of the "Islamabad Capital Territory Prohibition of Corporal Punishment Rules, 2022" marks a historic milestone in the relentless pursuit of protecting children from the satanic scourge of corporal punishment.
Renowned singer-turned social activist, Shehzad Roy, CEO of Zindagi Trust, reaffirmed his commitment to launch a countrywide campaign in order to raise awareness on the matter and stressed the need to change the attitude of parents and teachers.
UNICEF Representative Abdullah A Fadil said corporal punishment not only inflicts immediate pain and suffering, but also at a later stage it may cause irrevocable damage to the children's personality.
Now in Pakistan, teachers guilty of inflicting corporal punishment will face financial penalties, including having their promotion withheld, compulsory retirement, and dismissal from service.
According to the law, the child has the right to be shown respect for his personality and individuality and shall not be made subject to corporal punishment or any other humiliating or degrading treatment.
It stands to commonsense that if you want children to grow up, become law-abiding citizens and respect society – and the government that governs – you have to show them respect and teach by example.
Repetition of the sweet, melodic, jingoistic adage, "children are our greatest asset", without appropriate action, only has the value of a belching empty stomach from whence it came.
(Sir Frank Peters is a former newspaper and magazine publisher and editor, an award-winning writer, humanitarian, former Goodwill Ambassador to European and Saudi royalty, and a caring loyal foreign friend of Bangladesh.)