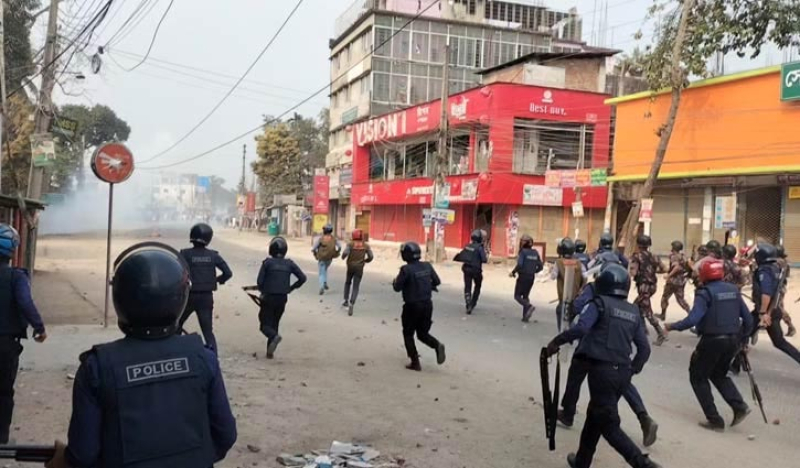 Clash. Representational image.

Pirojpur, Apr 1 --Leaders and activists of Chhatra League and Jubo League, two front organisations of the ruling party, attacked BNP leaders and activists in Pirojpur on Saturday, during a sit-in by the opposition party.

The incident took place in front of the district BNP office around noon, said Bilkis Jahan Shireen, organizing secretary of the BNP central committee.
Four BNP men, including Bhandaria Upazila BNP convener Sohel Manjur Sumon, sustained injuries, she added. Sumon's car was vandalized in the attack,
Denying the attack, Iftekhar Mahmud Sajal, general secretary of Pirojpur District Chhatra League, said they were returning from 'Jatka preservation week' programme this noon. When they reached the post office road area, they saw that BNP-Chhatra Dal activists had blocked the road. "We just drove the BNP men away to ease public suffering," he said.
"We don't know anything about car vandalism," he categorically said.
Mohammad Saidur Rahman, superintendent of Pirojpur police, said there was a heated argument between the leaders and workers of the local BNP and Chhatra League. At this time, someone threw brickbats and broke the glass of a car.
Police brought the situation under control, he said, adding that additional police forces have been deployed in the area. - UNB