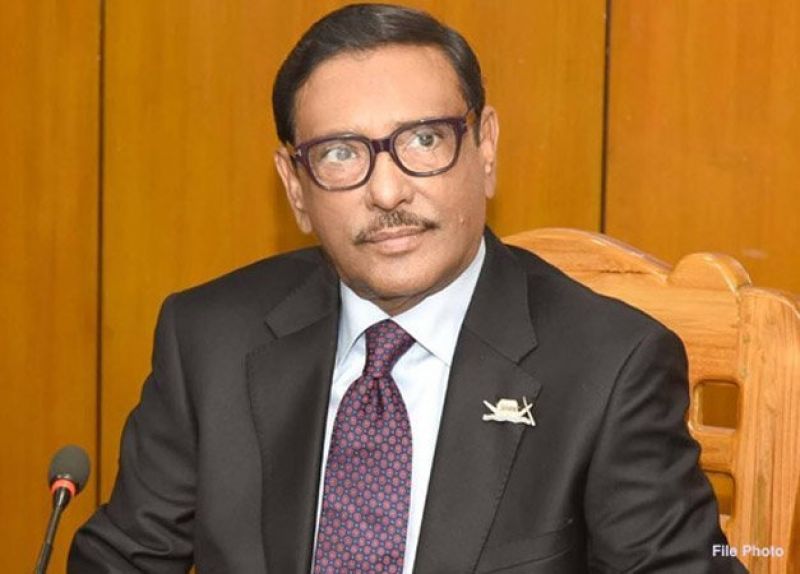 Awami League General Secretary Obaidul Quader today called upon the party leaders and workers to take preparations for the next parliamentary elections under the leadership of party president Sheikh Hasina from now.

"We will have to make the party well-organized and smarter, and take preparation for the next national polls from now under Sheikh Hasina's leadership," he told the triennial council of Meherpur district unit of AL joining virtually from his official residence in the capital.
About BNP Secretary General Mirza Fakhrul Islam Alamgir's comment that list of AL leaders who laundered money should be published, the AL leader said if it needs to disclose the list of money launders, at first fugitive convict BNP's acting chairman Tarique Rahman's name will come on top of the list.
Quader, also Road Transport and Bridges Minister, urged BNP secretary general to give proofs and evidences before raising any allegations.
About fugitive businessman PK Halder who was detained in India on charge of misappropriation of money, he said Halder is not anyone of the ruling party rather he is identified as money launder.
Halder's trial will be held as per law, he mentioned.
Quader said those who have involvement with extortion, drug peddling, smuggling and terrorism will have no room in AL.
He urged the local leaders to evaluate good and dedicated persons in forming new committees.
Meherpur district AL President and State Minister for Public Administration Farhad Hossain chaired the council while AL Joint General Secretary AFM Bahauddin Nasim, Organizing Secretary BM Mozammel Haque, Central Working Committee Members Amirul Islam Milon, Advocate Gloria Sarker Jharna and Parvin Jaman Kalpana and Meherpur district AL General Secretary MA Khaleque were present, among others, reports BSS.