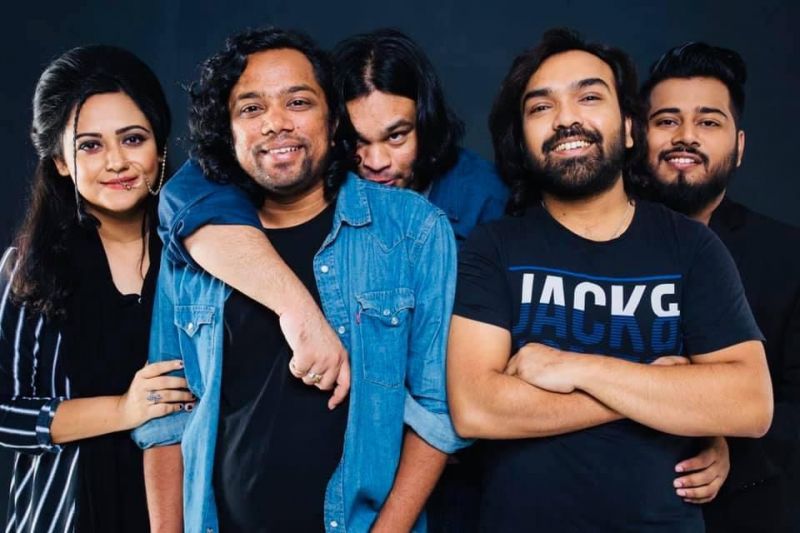 AFD's special music programme in aid of flood victims

On the occasion of the "Fête de la Musique", which is globally known as the World Music Day, Alliance Française de Dhaka is going to organize a special musical program by the popular Bangladeshi Band "Chirkutt' on June 21st from 7.30- 9 pm in its courtyard. The purpose of this concert is also to raise funds for the flood victims.

The entry is free and open for all on a first come, first served basis.
Fête de la Musique, also known as World Music Day, is a music festival that began in France in 1982. The idea was conceived by French Minister of Culture, Jack Lang, in 1981. Since then June 21st has been celebrated every year in more than hundred countries in Europe and over the world as the World Music Day.
The Chirkutt Tale: Along with performing with Scorpions at Madison Square Garden in New York City, SXSW Music Festival in Austin, Texas, and prominent international music festivals and conferences in Norway, the United Kingdom, Australia, Portugal, India, Sri Lanka, and other nations, Chirkutt — the global Bangladeshi band — established themselves as icons for millions of young people, particularly Bangladeshi youth. The audience has been compelled to listen to every word of their impassioned and thought-provoking songs, as well as the magnificent live performances they put on. Their unique Bangla music is their greatest asset. They blend Bangla and Asian sensibilities into the great folk, rock, and classical music they create and perform. And they have always been a socially committed band. - Press release