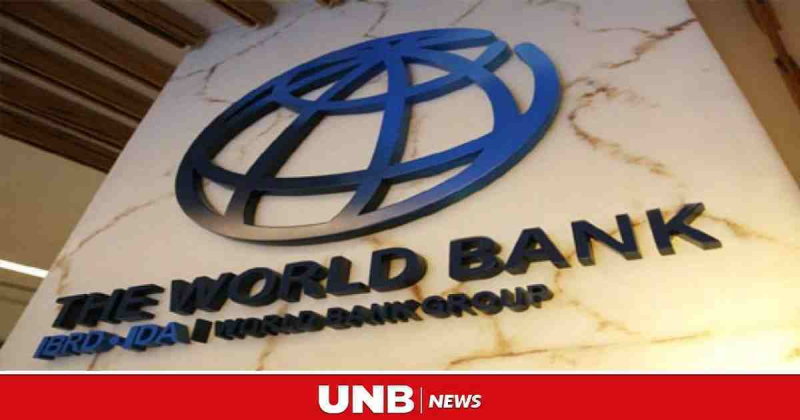 The World Bank has approved $102 million financing for Bangladesh to improve riverbank protection and navigability of the Jamuna river in an effort to save people from being displaced, protect their livelihoods, and spur economic activities.
The approval came on Tuesday at a meeting of the global lender's board of directors in Washington, said a WB press release.
The Jamuna River Sustainable Management Project 1, the first among a series of proposed projects, will help improve navigation channels with adequate depth that can accommodate large cargo vessels year-round, it said.
It will help revive inland water transport and boost regional connectivity and trade. It will also help protect about 2,500 hectares of land from riverbank erosion and flooding, safeguard the livelihoods and assets of the local people, and create new economic opportunities.
"Jamuna is one of the largest and most dynamic rivers in the world. It provides a lifeline to millions of people. Yet, river erosion, aggravated by climate change and rising water levels, displaces thousands of people every year, pushing them to poverty," said Abdoulaye Seck, World Bank country director for Bangladesh and Bhutan.
"Sustainable and climate resilient management of the Jamuna river will bring enormous economic benefits for the country and its people. The World Bank is helping Bangladesh to develop and implement a multi-phased program to protect sections of riverbanks and improve navigation channels and we will continue working closely with our multilateral and bilateral development partners," he said.
The project, for the first time in Bangladesh, will pilot nature-based solutions with innovative river structures and navigation at two channels of Jamuna, crossing Phulchhari, Gaibandha, and Kalihati.
The improved navigation channels will benefit about 100,000 people by providing better safety and cheaper transportation for those switching from buses to passenger ferries, the release said.
"The project will be the major first multi-sectoral investment under the Bangladesh Delta Plan 2100," said Ahmed Shawky, World Bank senior water resources management specialist and team leader for the project.
"The pilot activities will help improve climate resilience while protecting the environment and will not interfere with the river's natural course. Success and lessons learned from this phase will inform the design and scope of the subsequent projects," he said.
The project will also focus on reducing the risks of disaster and displacement for the vulnerable people living along the Jamuna river. About 1.2 million people will be brought under an insurance scheme, and more than one-third of beneficiaries will be women.
The insurance-holders will receive the payments digitally when insurance triggers are activated. Moreover, about 120,000 people will also benefit from the community protection fund, reports UNB.