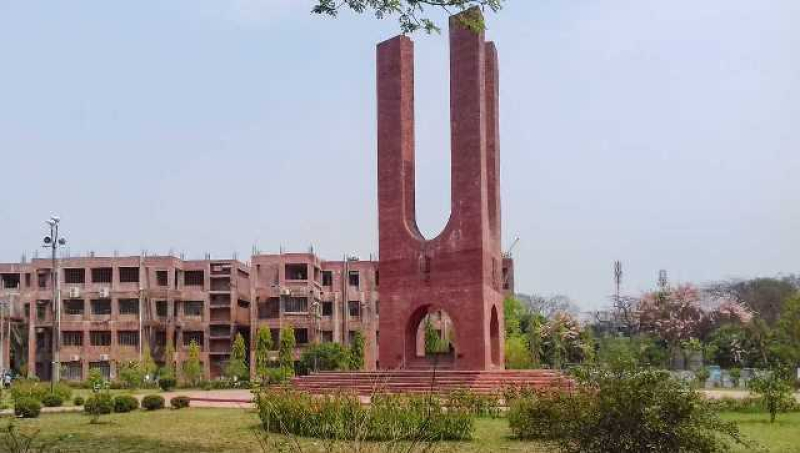 Jahangirnagar University campus.

Savar, Mar 15 – An investigation committee has been formed to further probe sexual harassment allegations against Mahmudur Rahman Jony, a teacher of Public Health and Informatics Department of Jahangirnagar University.

University Registrar (Contractual) Rahima Kaniz confirmed the matter.
Rahima Kaniz said, "Subject to the review of the preliminary inquiry report, the University Syndicate has constituted a 'clarification' committee for further investigation. The report of the preliminary inquiry committee was presented in the 313th regular meeting of the Syndicate on March 9. At one point in the meeting, the Syndicate members wanted to be more clear about some aspects of the report. For this reason, a five-member clarification committee has been formed for further investigation."
According to the Registrar's office, Professor Kaushik Saha of the Department of Chemistry will serve as the convener of the committee.
"No decision to dismiss the teacher during the investigation was taken by the syndicate meeting," Rahima Kaniz said.
When asked what was the reply to the letter sent by the University Grants Commission, Registrar Rahima Kaniz said, "We have informed them that an inquiry committee has been formed and Mahmudur has been relieved of the post of assistant proctor."
Meanwhile, the UGC asked to know the action taken by the authorities in view of the complaint of sexual harassment against the teacher on March 1. - UNB