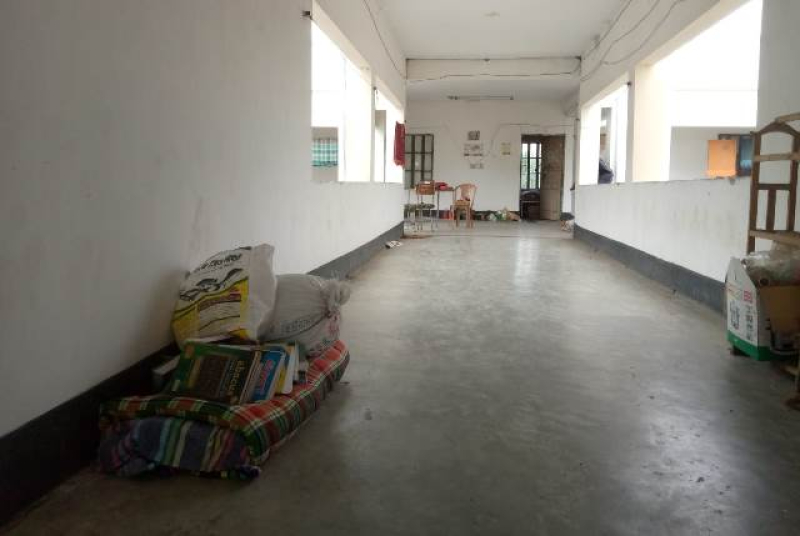 Beddings and books of ousted student at Islamic University student dormitory thrown out from alotted room on Saturday.

Islamic University, April 1 - A group of activists of Islamic University unit of Bangladesh Chhatra League, the ruling party student front, forcefully removed a student from his allotted seat at Lalon Shah Hall of the university.

The victim, Mahadi Hasan, a third year student of finance and banking department of the university, lodged a written complaint in this connection with the hall provost Professor Obaydul Islam on Saturday, two days after the BCL activists allegedly forced him to leave the hall.
According to the complaint, the victim was staying at his allocated seat of room no-428 after the hall administration had allocated a seat to him.
A group of IU BCL activists including Torikul Islam Torun and Razu of Bangla department and Fahim Faisal of development studies, loyal to BCL IU unit general secretary Nasim Ahmed Joy, asked Mahadi to meet them on Friday night.
Later, Mahadi met the BCL activists who forced him to leave the room after asking him who got him the room.
They ousted his valuables including his books from the room, the complaint said.
When contacted, Mahadi told UNB that the BCL activists threatened him on Thursday with dire consequences if he did not leave the room.
"They kicked my bag and baggage from the room to the veranda," he said.
Nasim Ahmed Joy denied the allegation saying that the matter of ousting the student from the hall was false as the student did not get in the seat allocated to him. So, there is no question of ousting him from the hall, he added.
IU Lalon Shah Hall provost Professor Obaydul Islam said that he received a written complaint from the student and the issue would be solved soon after discussing the matter with the student and the BCL men. - UNB