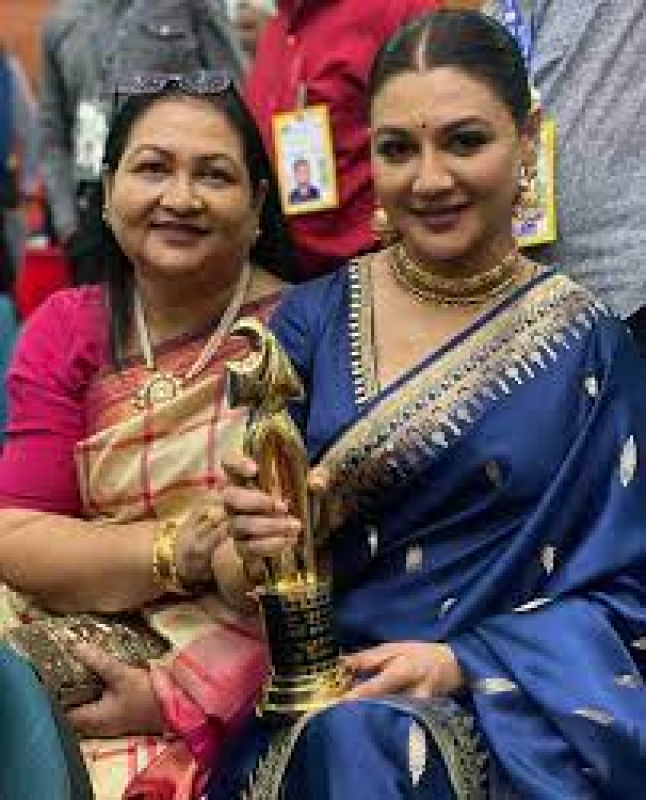 Jaya Ahsan dedicated the fifth Nation Film Award to Circus Community.

For the fifth time, the celebrated actress Jaya Ahsan has won the National Film Award. She received this honour for her role in Mahmud Didar's "Beauty Circus", marking her as the third actress in Bangladesh to achieve the highest number of National Film Awards. Shabana and Babita had previously attained such distinctions.

In the ongoing discourse about the Bangladeshi and Indian film industries, Jaya stands out as a highly acclaimed actress. In a recent interview following her award win, she discussed her achievement, recent projects, and more.
Portraying Beauty on screen was quite challenging and risky, especially when walking on the ropes and acting like a professional tightrope walker. I was informed that a fall could result in a serious injury. It's important to mention that Shamim bhai, our art director, played a significant role in supporting me to portray the role effortlessly.

Circus culture is nearly extinct now, and I have dedicated my award to the artistes of the circus. I hold immense respect for this community.
Jaya deeply respect and admire Prime Minister Sheikh Hasina. I believe she has watched our film. When presenting the award, she said, 'It feels good to present you the award.' This is a supreme honour for me. "Beauty Circus" holds a special place in my heart and I put in a lot of hard work for this character. As artistes, we always strive to connect with people, and their appreciation for our work means a great deal.
You are equally beloved on both sides of the border, and you are seen in a variety of roles. Diverse characters always attract artistes. It's not just about me; I would say every artiste harbours the wish to portray new and challenging roles. I am no different.
Yes, On my mother's birthday. I dedicated this award as a token of love for her on her birthday, and she is extremely happy about the win. Her birthday serves as a reunion for our close ones. We had a great time together and celebrated her birthday.