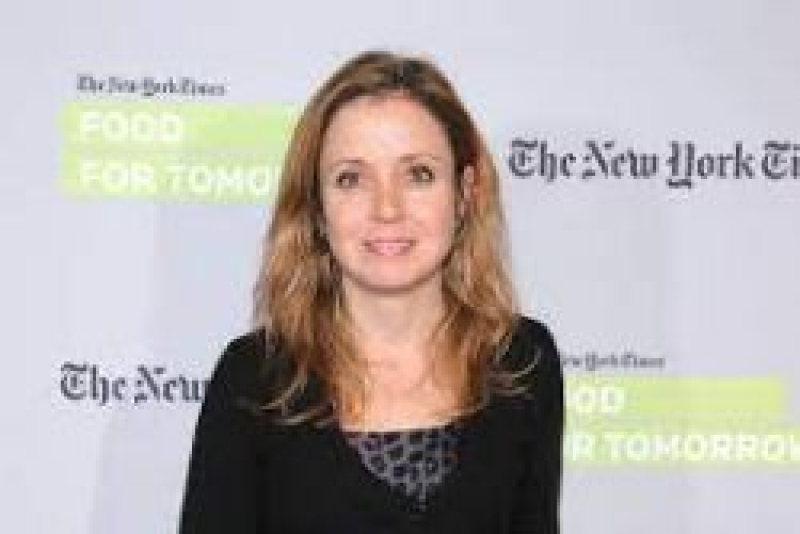 Danielle Nierenberg

Danielle Nierenberg

We've been busy here at Food Tank—and we have even more exciting events coming up! As a Food Tanker, you get to be among the first to hear the latest news from us. So here's your personal update:
Alongside our Western Canada and Pacific Northwest partners, we are hosting our first-ever Food Tank Canada Summit! It'll be in celebration of World Food Day on Monday, October 16th, and center on the theme Water is Life. Water is Food. Leave No One Behind.
The Summit will be held in downtown Vancouver in partnership with the University of British Columbia, Simon Fraser University, the International Fund for Agricultural Development, the University of Guelph, the Food and Agriculture Programme of the United Nations, and Driscoll's.
We'll be hosting more than 40 incredible speakers, and you can register to join via livestream—just CLICK HERE. And if you'd like to attend in person, use the promo code: FoodTankVIP on the registration page to unlock a hidden complementary in-person ticket as a thank-you for being a Food Tanker.
Plus, a really important documentary is coming out soon: "Food, Inc. 2," the anticipated sequel to the 2008 Oscar-nominated and Emmy-winning film "Food, Inc."
At a recent event in New York City, following a sneak peek of the documentary, I moderated a panel featuring Michael Pollan ("The Omnivore's Dilemma"), Marion Nestle ("Food Politics"), and filmmakers Robert Kenner and Melissa Robledo. You can follow the film here—and in the meantime, until it's released, I hope you'll watch the replay of our panel HERE or catch the conversation on our podcast feed HERE.
In "Food, Inc. 2," the filmmakers reunite with investigative authors Michael Pollan and Eric Schlosser ("Fast Food Nation") to take a fresh look at our efficient yet vulnerable food system. Since the first film, multinational corporations have tightened their stronghold on the U.S. government. The system has robbed workers of a fair living wage, and profit-focused corporations are proliferating a chemically formulated international health crisis by focusing on growing the market for ultra-processed foods.
And there are so many more films and docu-series worth watching, too! We just posted a list on Food Tank of 18 eye-opening food systems documentaries to watch—a great starting point.
And in a few weeks, our partners at The Ceres Food Film Festival will once again host their free annual festival dedicated to increasing awareness of food issues worldwide. They're offering both in-person and virtual events, so I hope you'll check out the details and register HERE.
In addition, Food Tank recently partnered on two Summits during the UN General Assembly / NYC Climate Week, and I want to share the replays so you can watch them if you weren't able to join us.
• "Food and Agriculture is a Key Solution to the Climate Crisis," held in collaboration with WWF, Wholechain, and NYU Steinhardt along with the World Food Program-USA, the UN Food and Agriculture Organization North America (FAO), the UN Environment Programme (UNEP), the UN Development Programme (UNDP), the Forum for Farmers and Food Security (3FS), and the International Fund for Agricultural Development (IFAD). The day featured 40+ incredible speakers, and you can watch the event HERE.
• "Food Day at the UN General Assembly," where we were the media partner, alongside The Rockefeller Foundation, WWF, and the Global Alliance for the Future of Food. The event focused on raising the ambition of our efforts to transform food systems, enabling us to have the greatest positive impact in the shortest time possible. We heard from 30+ speakers including U.S. Secretary of Agriculture Tom Vilsack. Watch what you might've missed HERE.
And finally, I want to share more about our plans for the rest of the year.
Over the next two months, Food Tank is developing programming for the full two weeks of the UN Climate Change Conference, or COP28, taking place in Dubai. We will be working with dozens of partners including governments, UN entities, private sector leaders, researchers, civil society organizations, and more to organize panels and special events on the ground.
We'll continue to update you as our plans come together—and, as always, you'll be the first to know.
As we continue to build partnerships and highlight change, please let me know what's currently inspiring you to create a better food system! Whether it's nonprofits you volunteer with, films or performing or visual art that's moved you, podcasts you listen to, or anything else—share them with me at danielle@foodtank.com.
(Danielle Nierenberg is the President of Food Tank and can be reached at danielle@foodtank.com)