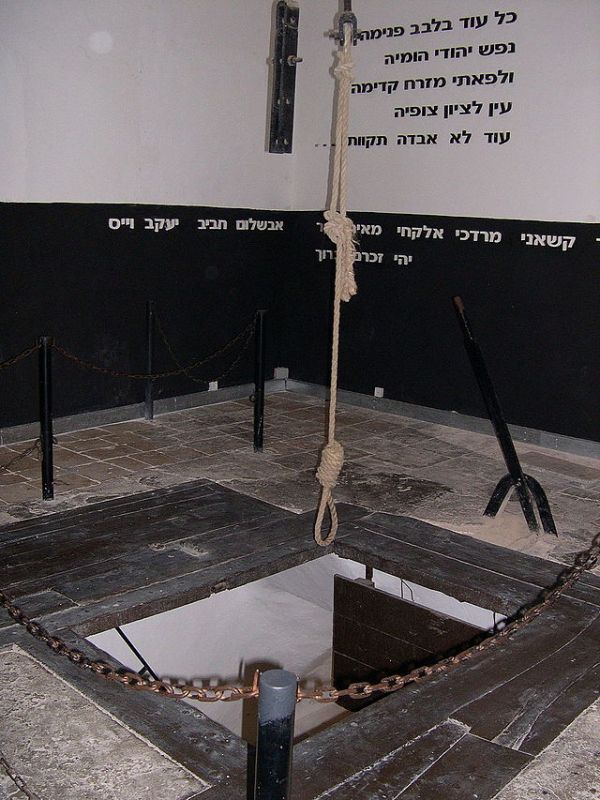 Gallows. Creatice Commons

Special Correspondent

Dhaka, Jan 19 - A Dhaka court yesterday awarded death sentence to a youth for killing a schoolboy four-a- half years ago in Keraniganj of Dhaka.
Second Additional District and Sessions Judge of Dhaka Ismat Jahan pronounced the verdict on Wednesday in presence of the death sentenced convict Yasin Mahmud Shahin, 28 and concurrently he was also sentenced to imprisonment for seven year under the section 201 of the Penal Code. Besides, the convict was also fined Tk 20,00. After the verdict, the convict was sent to the prison for execution of sentence.
Victim Shohag was a fifth-grade student of Mirerbagh Balurchar Oriental School of South Keraniganj in Dhaka. Members of the victim's family expressed satisfaction hearing about the death sentence of the convict.
The case dossier says, on April 30, 2018, at about 10 in the morning, Shohag came back to their residence and went out to play game with the mobile phone of his mother. At that time, Shahin tactfully kidnapped the child and demanded a ransom of Tk five lakh. He threatened his parents if the ransom was not paid within an hour he would kill the victim.
The victim's father informed Rapid Action Battalion (RAB) about the incident while the elite force asked them to inform the local Thana. Later, the police arrested Shahin from Mirerbagh Balur Math through mobile technology. Following his confession police recovered the body of seriously injured Shohag. They rushed to the Midford Hospital, where the physicians declared the victim dead.
On the same day, Shohag's father Idris Khan filed the case with South Keraniganj Police Station. After inquiry, the police station SI Ashraful Alam submitted the charge sheet of the case to the court making accused- Shahin and his friend Sajjad Ahmed Nishad.
However, Sajjad's name was later dropped from the charge sheet and Shahin remained the prime accused in the case.