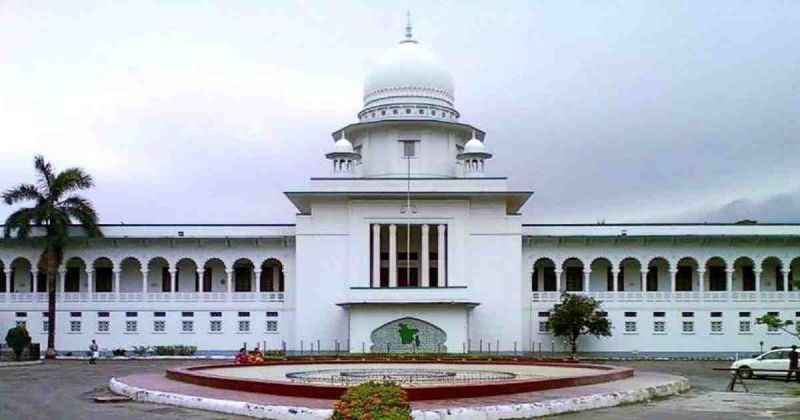 The High Court on Tuesday ordered the Directorate General of the Department of Environment and deputy commissioner of five districts adjacent to Dhaka to submit a list of the closed brick kilns, which were listed as illegal, within two weeks.

The HC bench of Justice Md Ashfaqul Islam and Justice Mohi Uddin Shamim passed the order after hearing a petition.
Earlier, on April 20, the HC asked the deputy commissioners of five districts, Dhaka, Narayanganj, Munshiganj, Manikganj and Gazipur district and Directorate General of DOE to appear before the court today (May 17) for not fully complying with its order to raze illegal brick kilns in Dhaka and its adjacent districts to check air pollution, reports UNB .
Advocate Manzill Murshid stood for the petitioner while Amatul Karim stood for the DOE. Deputy Attorney General Mainul Islam represented the state while Advocate Anik R Haque stood for the brick kiln owners.
"After appearing before the court, the five deputy commissioners said they were able to close 95 % brick kilns while DoE director General provide a list of 411 illegal brick kilns in the five district, of them 65% were closed. But actually it is seen that the unauthorised brick kilns are still operating," said advocate Manzill Murshid.
On January 21, 2019, Human Rights and Peace for Bangladesh, a human rights organisation filed a writ petition seeking steps to close the unauthorised brick kilns.
On January 13, 2020, the High Court issued nine directives and asked to implement them.
Manzul Murshid, said the authorities concerned started to take steps against illegal brick kilns from February last year and after going into operation, the air pollution started to decrease from the country.
But nowadays, Dhaka is again identified as the most polluted city, he said.
On January 30, a supplementary petition was submitted on behalf of the Human Rights and Peace for Bangladesh seeking order to close illegal brick kilns.
On February 1, the HC summoned the deputy commissioners of five districts and Directorate General of DOE as they failed to comply with the court order.
Recently, a journalist in an investigative report said many brick kilns in Savar are still continuing their operation but the DCs said they had taken steps to stop their operation, said Manzil.