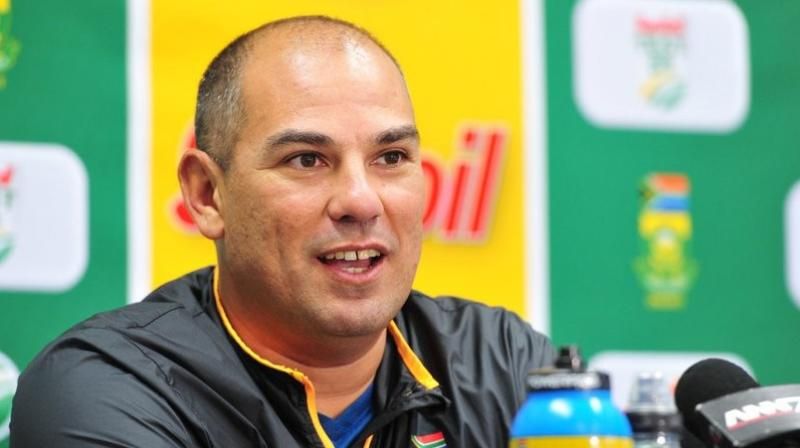 DHAKA -Bangladesh head coach Russell Domingo said that the cricketers are very driven to achieve something very special in New Zealand as his side gears up for the second and final Test, starting tomorrow (Sunday) at Hagley Oval in Christchurch.
The Tigers are leading the series 1-0 following their groundbreaking eight-wicket win the first Test, their maiden on New Zealand soil across three formats and another victory or draw would help them clinch the series, something they have never achieved outside of Asia since beating West Indies in 2009.
But Bangladesh's 2-0 sweep in Caribbean Island came against a West Indies, who had to field a second string team after the first choice players refused to play the series due to pay dispute with the board. So the magnitude of the series victory against New Zealand in away condition will be huge and can change the Test cricket future of Bangladesh, who are considered very vulnerable in this format.
"They want to try and do what no other Bangladesh side's done before and that's win a series in New Zealand," Domingo said during a pre-match conference today.
"They're halfway there, the job's not done, but they're very driven to try and achieve something very special."
He went on to saying: "It's a young side so they don't come here with all the scars that some of the older players have gained from playing against New Zealand so many times."
Christchurch, the venue of second Test has been considered as New Zealand's fortress. They have won six, drew one and lost one against their Trans Tasman neighbour Australia here, having played eight Tests. No Asian team in the last two decades could win a match here.
No Asian team in fact could beat New Zealand at home since 2010 but Bangladesh, for a change, made it happen. So they are confident to breach another strong fortress of New Zealand.
"Look we had a tough couple of months in all formats, so it has been a great result for all the boys," Domingo said.
"They deserve it because they have worked really hard and have stuck really well to the plan and a lot of credit must go to them because it was a fantastic performance by them in Tauranga," he concluded.BSS