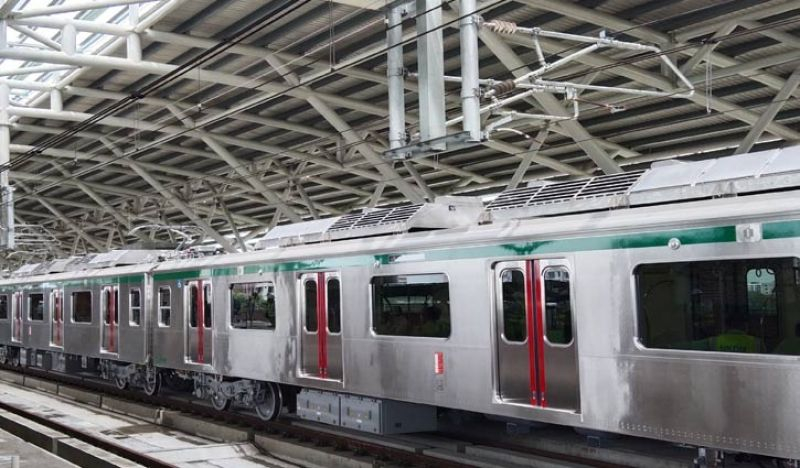 Dhaka Metro rail train stops at one station.

We welcome the arrangement for reservation of women's seats in a whole compartment of each Dhaka Metro train. The BRTC buses also have such reserved seats. When a woman passenger embarks on a bus a male occupant of such a seat vacates the same for her, otherwise he remains seated there. But what happens when this reserved compartment goes half for two-thirds empty?
In metro rail trains a passenger can walk from one compartment to another by using the connecting gates. During one trip this writer actually walked into another compartment as he did find no seat in the compartment he embarked on while seats in the other compartment were mostly vacant. This passenger noticed after taking a seat there that all other passengers in the compartment were women. In another five minutes a young man walked into the same compartment and one woman shouted, "this compartment is reserved for women". And the young man hurriedly returned to the packed compartment he came from. This struck me because the last destination of the train was only one station away, and there was no urgency of telling this on his face, but I remained silent.
My submission is instead of reserving a whole compartment for females some front seats in each compartment can be earmarked for them as in BRTC and some other private buses. The reserved seats won't remain unnecessarily vacant when there is no woman passenger. In fact many women don't know that a whole metro rail train compartment is reserved for them and they actually share seats with men in the rest of the compartments.
Mixed seats for men and women in each compartment are also a practical necessity. What happens when a couple makes a trip? Or when a family moves together? Obviously under the present arrangement they cannot take seats in the compartment reserved for women. So the best solution would be to reserve some front seats in each compartment for women instead of earmarking a separate compartment for them. It's expected that such an arrangement would be popular among women too.