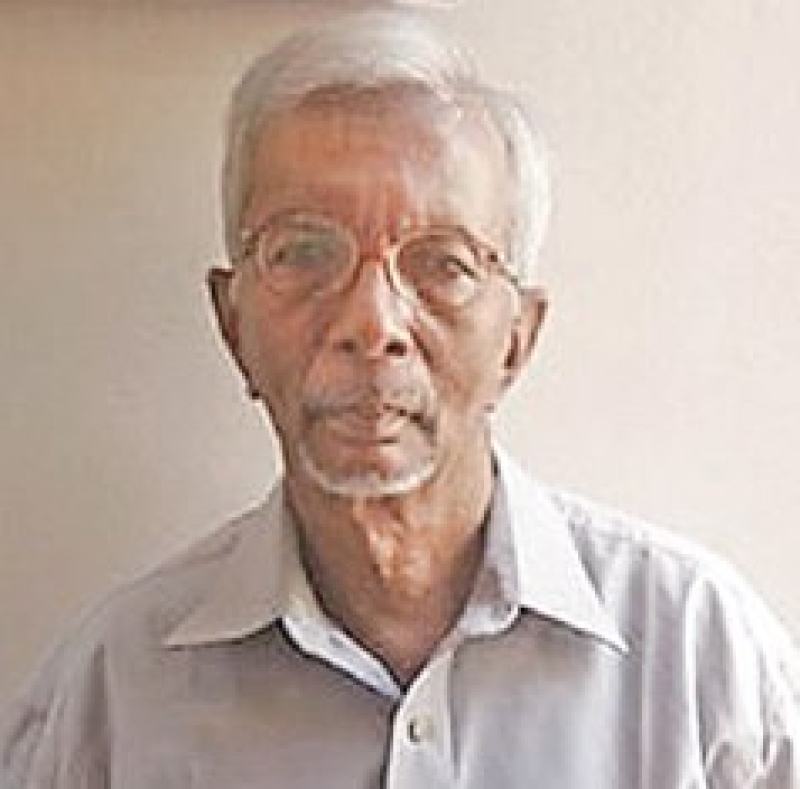 Kazi M. Badruddoza, National Scientist Emerirus, passed away on 30 August 2023.

Mostafa Kamal Majumder

The demise of Kazi M. Badruddoza, National Emeritus Scientist, on 30 August marked the loss of an icon of reference in Bangladesh. An undisputed intellectual leader of agricultural scientists of Bangladesh, he was known as the pioneer of research in the field.
A science graduate from the University of Dhaka and a PhD holder from the Louisiana State University, U.S.A, Kazi M. Badruddoza's rise of a commanding position in Bangladesh's agricultural research was his hard earned life achievement. He guided and facilitated many significant research works as the executive vice-president of the Bangladesh Agricultural Research Council.
A man from Gobindaganj in Gaibandha District, born on January 1 1927, Dr. Badruddoza is known for discovering a variety of guava, 'Kazi Peyara' that has been named after him and has made this high-yielding variety fruit abundant across Bangladesh. This symbolized his knack for applied research. 
He was a master agriculturist. In 1957, Dr. Badruddoza became an economic botanist subsequently to be made the Director General of the Pakistan Agricultural Research Council. He came back to Bangladesh and joined agricultural research in the independent country. He was the chief research advisor for FAO/UNDP, Hanoi from 1985-88, and served as the president of the Bangladesh Academy of Agriculture from 2012 to 2013. He was a member of the Bangladesh Agricultural University, Mymensingh, for long 14 years from 1974 to 1988. He was honoured with the Independence Award in 2012 for contribution to agricultural scoeice.
His demise at the age of 96 due to old age complications has marked the departure of a guide and inspiration for agricultural scientists of the country. But his legacy remains and this will continue to be a source of inspiration not only for his fellow agricultural scientists but also all patriotic people of Bangladesh. 01 Sept 2023