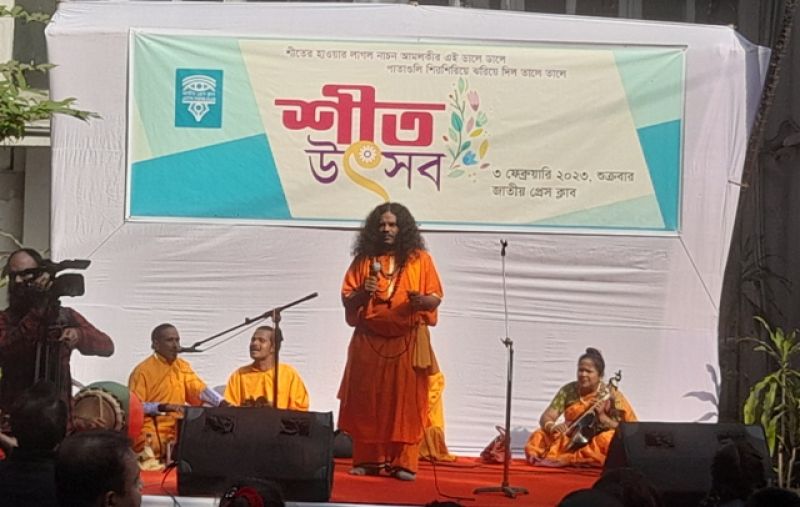 Delwar Bayati and his group offering baul songs at the Winter Festival held at National Press Club on Friday

A day-long winter festival was celebrated at the National Press Club on Friday. The highlights of the festival were distribution of different varieties of 'Patha' (cake) and rendering of baul songs at the kabab court of the club.

For the first time winter cakes were sold to club members at the rate of Taka 50 per pack of four 'pithas'. Two other regular 'pitha' items of club were however offered free.
Several hundred members of the club attended the festival, took 'pithas' and enjoyed the baul songs rendered by Delwar Bayati , his group; and Monika Dewan, her group.
Simultaneously with the Winter Festival a three-day workshop on correct pronunciation, presentation and recitation began at the Tofazzal Hossain Manik Mia Hall. A total of 55 wards of club members took part in the workshop.
Club president Farida Yasmeen, general secretary Syamol Datta, senior vice-president Hasan Hafiz, other office-bearers and members inaugurated the festival. – GW report.