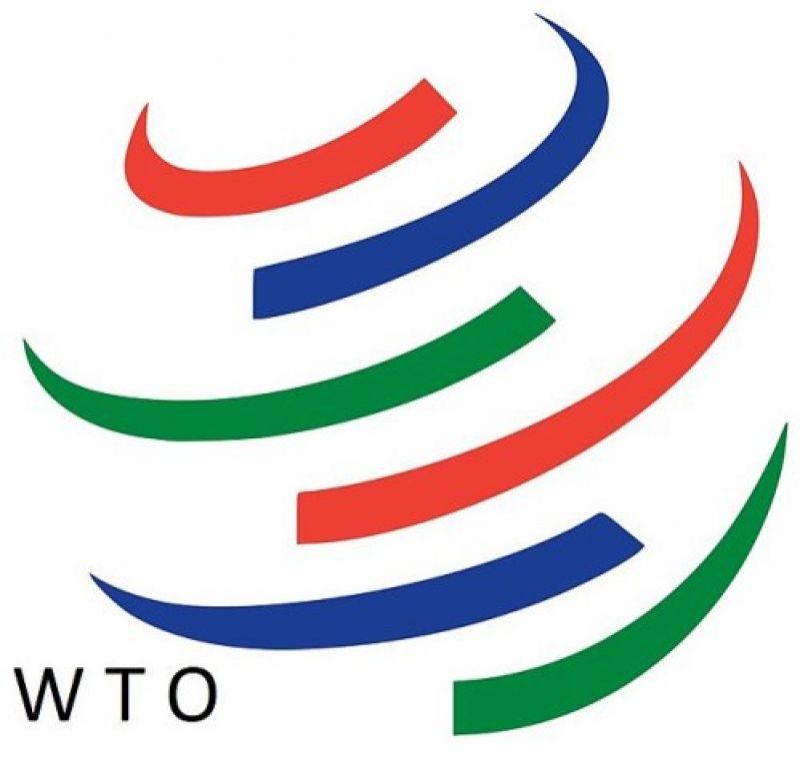 WTO Logo

Geneva, 22 Nov (D. Ravi Kanth) — In what is being viewed as an important decision, members of the World Trade Organization on 21 November agreed on a work program to address food insecurity, as per paragraph eight of the WTO's 12th ministerial conference (MC12) declaration on the emergency response to food insecurity, in the face of concerns raised by Egypt, Sri Lanka, and the least-developed countries (LDCs).

At an informal meeting of the WTO's Committee on Agriculture (CoA) on 21 November, members concurred on the work program on food insecurity pursuant to paragraph eight of the MC12 declaration on the emergency response to food insecurity (WT/MIN(22)/28).
Paragraph eight of the MC12 declaration states that the work program "shall consider the needs of LDCs and NFIDCs (Net Food-Importing Developing Countries) to increase their resilience in responding to acute food instability, including by considering the best possible use of flexibilities to bolster their agricultural production and enhance their domestic food security as needed in an emergency." (See details of the work program below).
PUSH-BACK AGAINST EU'S TRANSPARENCY MOVE
At the informal meeting on 21 November, several members pushed back against the European Union for its proposal to bring the issues of export restrictions, export competition, and food aid in agriculture under enhanced transparency commitments, said people familiar with the development.
The EU spoke at the meeting about the need to raise the level of transparency concerning the recourse to export restrictions, export competition, and food aid.
The issue of transparency has already been dealt with under Article 12 of the Agreement on Agriculture (AoA).
As per Article 12 of the AoA on export prohibitions and restrictions, while members instituting an export prohibition or restriction are required to give notice in writing, the developing countries are exempted "unless the measure is taken by a developing country member which is a net-food exporter of the specific foodstuff concerned."
The EU apparently sought to raise the issues of export restrictions and export competition under transparency provisions, given the growing number of export restrictions that are not apparently notified.
Several members such as Switzerland, Nigeria, India, Chile, China, and Argentina among others opposed the EU's move on different grounds.
Argentina, for example, said the EU's proposal, without a zero draft, should be discussed at the Doha negotiating body on agriculture.
India said that transparency is ubiquitous, adding that there is no pillar for its negotiations. India apparently said transparency cuts across all pillars, arguing that when progress on each pillar is made, then transparency will be addressed, said people, who asked not to be quoted.
The US apparently said that it is willing to discuss the issue of transparency in these three areas (export restrictions, export competition and food aid) but not the way the EU has prioritized the issue, said people, preferring not to be quoted.
RUSSIA EXPOSES WEST'S "DOUBLE STANDARDS" ON FOOD SECURITY
Russia, which has been under repeated criticism at the WTO for its invasion of Ukraine, posed questions on the various barriers imposed by several WTO members on the movement of Russian food products.
Russia, for example, asked Australia, Canada, the European Union, Iceland, Norway, Japan, New Zealand, the United Kingdom, and the United States to explain whether it is proper for them to issue prohibitions to providing technical assistance, brokering services as well as financial restrictions on Russian agriculture bank assets.
More importantly, at a time when Russia is constantly being criticized for allegedly blocking free flow of wheat, oil seeds, and fertilizers through the Black Sea, it sought to know whether it is consistent with the WTO rules for Australia, Canada, New Zealand, the UK, and the US to impose import duties in excess of the bound rates applied on agriculture goods, an apparent violation of the WTO commitments contributing to deterioration in agriculture markets.
Russia pressed for clarification from these countries as to when these measures will be removed.
Russia also sought to know from the European Union, Canada, Iceland, New Zealand, and Japan whether it is consistent with the WTO rules to impose prohibitions and restrictions on the supply of agricultural machinery supplies.
It argued that "as one of the major suppliers of agricultural products, including critical foodstuffs and grains, in particular wheat, the Russian Federation ensures food security of a large number of countries, net-food importing developing countries included. However, the trade prohibitions and restrictions applied on agriculture machinery, including spare parts, already now has a negative impact on Russia's agricultural output, which, in turn, will progressively contribute to the food crisis and jeopardize global food security in the long run."
"In this regard," said Russia, it would "like to find out how the application of such measures correlates with the declared objective to mitigate the food security concerns."
Russia raised several other questions about the restrictions and prohibitions imposed by the major developed countries, pointing to the proverbial idiom of "the pot calling the kettle black", said a participant, who asked not to be quoted.
In response to Russia's questions, the developed countries apparently criticized Russia for its war against Ukraine and the violation of Ukraine's sovereignty, the participant said.
US FARM SUBSIDIES
At the informal meeting, several members raised sharp questions on the US notification of its domestic support during the marketing year 2020-2021.
The US has recently notified its domestic subsidies for the marketing year 2020-21, which indicates that Washington's overall farm subsidies are close to its Uruguay Round (UR) scheduled commitment of USD 19.1 billion.
For example, according to the US notification, the US domestic subsidies for 2021-2022 of $16 billion-plus de minimis support is close to the overall UR scheduled commitment.
The US has provided product-specific subsidies running into billions of dollars for corn, soybeans, sugar, wheat, cattle, cotton, and dairy products among others.
China, for example, sought to know from the US whether its rising exports of corn could be due to its billions of dollars of product-specific subsidies for corn.
India sought to know whether the new US Farm Bill for 2023 would include "price loss coverage", and "whether the products covered under the program would be expanded."
India, which is only entitled to de minimis support, has crossed its subsidy limit for rice for two consecutive years.
Several members raised sharp questions about India's public stockholding programs for food security.
Also, nine countries, including the US, which raised serious concerns about India's alleged failure to provide critical information on its agricultural programs, will hold bilateral discussions with India at the end of this week.
Meanwhile, China is under pressure for not submitting its domestic support notification after 2016, with members having raised several questions on its subsidies for a range of products, said people familiar with the development.
WORK PROGRAM ON FOOD INSECURITY
The work program to address food insecurity, as agreed upon by members at the informal meeting of the CoA on 21 November, is as follows:
The work program will be implemented under the auspices of the Committee on Agriculture, in an open and flexible manner, allowing any interested Member to contribute and take part.
A. Under this work programme, Members will:
* exchange information in an informed dialogue;
* identify the needs of LDCs and NFIDCs to build long-term resilience and preparedness to respond to acute future crises;
* assess the extent to which the multilateral trade system supports LDCs and NFIDCs to respond to those challenges; and
* make recommendations, where appropriate, for approval by the Committee on Agriculture.
The mandate and activities of some international organizations are highly relevant to the objective of this work programme. These organizations can be invited to be involved, as appropriate.
B. Thematic areas of work
In a coherent, flexible, efficient and open manner, the following thematic areas of work (along with a non-exhaustive list of elements thereunder) can be addressed:
Access to international food markets
* Global and regional supply chain bottlenecks;
* Role of international food aid and the international food aid architecture (WTO rules, Food Assistance Convention) in meeting recipient countries' food needs.
* Role of trade and relevant WTO rules in ensuring food security; implications of trade measures on foodstuffs on LDCs and NFIDCs' access to food.
2. Financing of food imports
* WTO rules on export finance and their implementation, including impact of the Nairobi Decision on Export Competition on NFIDCs and LDCs' ability to finance normal levels of imports;
* Availability of finance from international financial institutions;
* Access by LDCs and NFIDCs to import finance and related import guarantees/credits.
3. Agricultural and production resilience of LDCs and NFIDCs
* Use of WTO rules and flexibilities to bolster agricultural production and productivity as needed in an emergency;
* Technical and financial assistance, and capacity building, to improve agricultural productivity and infrastructure, including access to agricultural inputs (e.g., seeds, fertilizers, pesticides);
* Technology transfer and knowledge cooperation (e.g., climate resilient agriculture development, reduced food loss and waste, science-based regulatory and food safety infrastructure).
4. Horizontal issues
* Identification of challenges and needs of LDCs and NFIDCs, and sharing of practical experiences;
* Fostering collaboration among international organizations for enhanced transparency of production, markets, trade and trade measures for critical crops;
* Coordinated rapid response of international organizations to food security crises.
C. Working methods
The Committee on Agriculture will establish an open Working Group for the conduct of discussions on various thematic areas based on Members' contributions. The Committee on Agriculture will appoint the Coordinator as soon as possible after the adoption of the Work Programme.
The Working Group may make use of simple, streamlined, topical questionnaires to promote the identification of challenges and needs of LDCs and NFIDCs in the context of this Work Programme, as well as responses to food insecurity of these countries by other Members. The questionnaire can guide and inform the discussions under each thematic area to build upon existing work undertaken by Members, and provide an evidence-based approach to the discussions.
LDCs and NIFDCs are encouraged to share their experiences in the Working Group.
The Secretariat can provide background notes upon request by the Working Group.
The Coordinator of the Working Group will on a regular basis report progress to the Committee on Agriculture.
D. Planning
At its first session, the Working Group will develop its organization of work and planning.
The Working Group shall submit its report and recommendations to the Committee on Agriculture by no later than 30 November 2023, unless the Committee agrees to extend the timeframe.
The chair of the Committee on Agriculture, Mr Marcel Vernooij of the Netherlands, will oversee the discussions on issues contained in the work program.
The work program is expected to be formally adopted at the regular CoA meeting on 22 November. - Third World Network