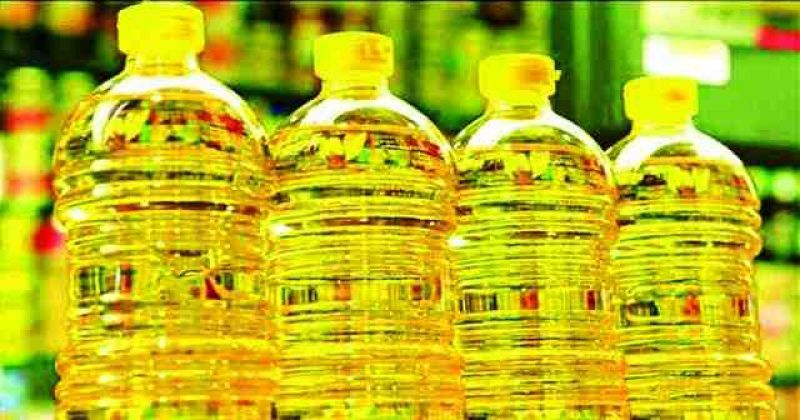 Soybean oil in cans

Dhaka, Mar 10 - VAT (value added tax) on the import of commodities like sugar, chickpea, and edible oil has been withdrawn, said Finance Minister AHM Mustafa Kamal on Thursday.

He announced this while briefing reporters after two consecutive meetings of the Cabinet Committee on Economic Affairs and Cabinet Committee on Public Purchase.
The minister said VAT on the import of these commodities has been withdrawn as their consumption is higher during the Holy Ramadan. "Considering the Holy Ramadan, we took the decision to withdraw the VAT for a temporary period," he said.
"The decision has been taken so that prices of the essentials can be kept at a tolerable level," he added.
He, however, did not give any detail of the product lists from which the VAT has been withdrawn.
Meanwhile, the public relations officer of the Finance Ministry said that 15 per cent tax at production level and 5 per cent tax at retail level have been withdrawn from edible oil.
Mustafa Kamal, during the briefing, also said that the government has taken initiative to provide commodities through the Trading Corporation of Bangladesh (TCB) to one crore families across the country.
"We've taken the step so that people do not suffer," he said, adding measures have been taken to strengthen the TCB as it reaches daily essentials to people in time.
He said the operation of the TCB is being extended up to the union level so that people can get products easily.
Responding to a question, he said people are feeling the pinch of price hike when local production as well as international supply are hampered.
Now supply from the international market is being hampered due to the Russia-Ukraine war.
He said the war has pushed up the transportation cost and the suppliers are taking the advantage of the situation which further escalates the price of the products.
He said business syndicates which create sufferings for people will not get the change this time. "If we deliver the commodities through the TCB to people, then it will be a good way. "
He said the TCB will play a more effective role in the coming days. - UNB