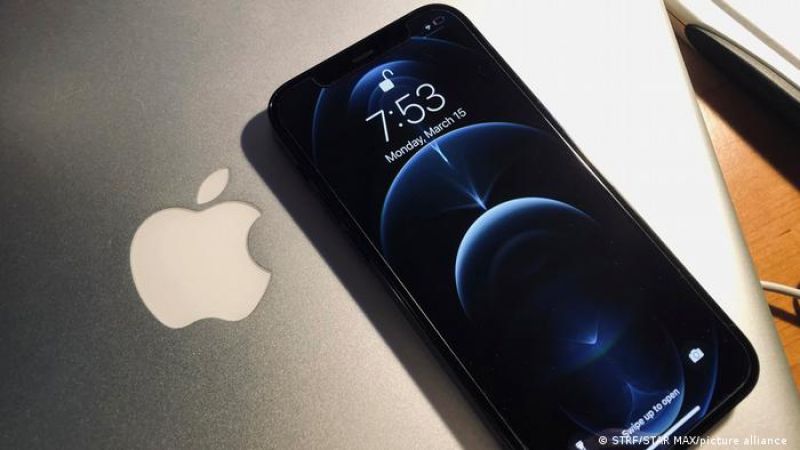 iPhone 12

The iPhone maker reached the record level before dropping slightly later in the day. Though the value high was short-lived, it was another sign of investor confidence in the tech firm.

Apple Inc on Monday became the first company in the world to hit $3 trillion (€2.66 trillion) in market capitalization.
On the first day of trading for the year, the tech firm's shares rose to $182.88 in mid-day trading, also a new record, though it did go on to drop slightly as the day wore on.
Apple hit $2 trillion in August 2020, amid a pandemic that has sparked demand for electronics.
The world's most valuable business operation is the first to reach the $3 trillion milestone as investors continue to show faith that consumers remain enchanted with iPhones, MacBooks and services such as Apple TV and Apple Music.
Soaring shares
Apple has been listed on the stock exchange since 1980.
With Steve Jobs at the helm from 1997 until he died in 2011, Apple went from strength to strength, and that upward trajectory has continued under the stewardship of Tim Cook.
Over the past five years, shareholders have seen their investment increase more than sixfold.
Meanwhile, the market as a whole was set to extend a recovery from the shock of the COVID pandemic, led by Tesla Inc, followed by Apple and graphics chipmaker Nvidia.
On Sunday, Electric carmaker Tesla said it sold 936,000 vehicles globally in the last year, up 87% from its 2020 figures.
jsi/rt (AFP, Reuters, dpa)
- DW News