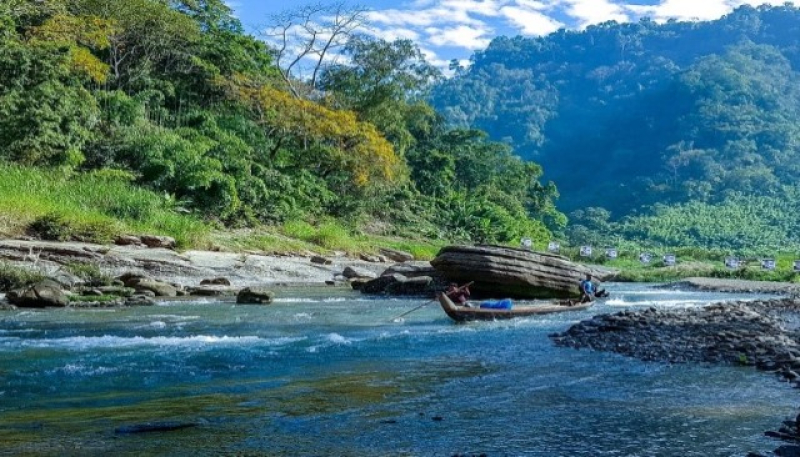 Bandarban. File photo

Dhaka, June 1 - An army patrol team on Thursday occupied a secret training camp with the headquarters of armed terrorists of KNF (Kuki-Chin National Front) in Thepi para area of Ruma upazila of Bandarban.

Following complaints from local residents living around the KNF training camp area, a patrol team of Ruma Sena Zone left for the camp on the basis of intelligence inputs for their safety. As the team approached the training camp, the KNF armed terrorist group fled, according to a press release of the – Inter Service Public Relation Directorate (ISPR).
However, at around 0920 hours, the army patrol team was hit by an IED (Improvised Explosive Device) planted by the terrorists. One of the soldiers injured in the blast was rushed to Chattogram Combined Military Hospital by helicopter in a critical condition. Later, soldier Tujam (30), died while undergoing treatment at the hospital, it said.
Such potential IEDs are being identified and deactivated by the army's specialized team for the safety of the general public, it added.
Chief of Army Staff General SM Shafiuddin Ahmed expressed shock at the death of the soldier and conveyed his condolences to his family, the release also said.
In recent times, KNF terrorists have been creating anarchy in the hilly townships of Ruma, Roanchhari and Thanchi upazilas of Bandarban through continuous killing, kidnapping, creating panic in the public mind. Bangladesh Army and other law enforcement agencies are working to prevent such human rights violations, the release further said. - UNB