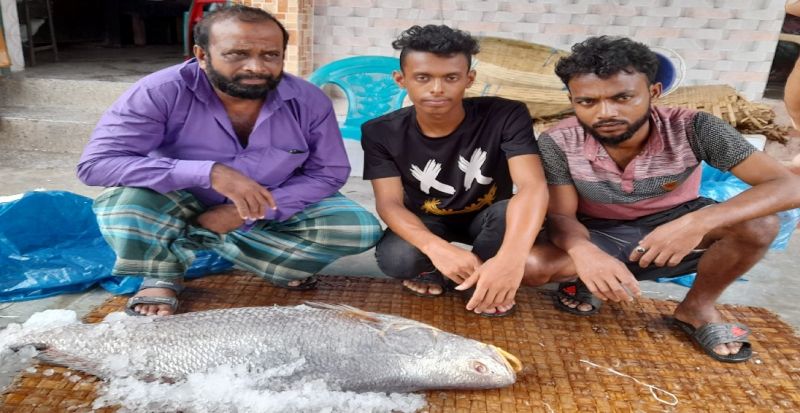 Fishermen caught a giant boal fish (helicopter catfish) weighing 19 kg from the sea on Wednesday night.

On Wednesday night, some fishermen from Patharghata in Barguna district went to the sea to catch fish and netted the huge boal fish, said Zafar Ali, one of the fishers of FB Alauddin trawler.
Later, the fish was auctioned at Bagerhat KB Bazar on Friday.
Al-Amin, a fish trader of KB Bazar bought the fish for Tk 85,000, said Anup Kumar Biswas, general secretary of Bagerhat KB Bazar Matsya Artdar Samiti.
He said that if the fish was a male species, it would have been sold at a price of around Tk 2 lakh.
Abed Ali Sheikh, president of Bagerhat KB Bazar Artdar Samiti, said the price of that fish is high because various medical equipment including surgical thread used in operations is made from the lungs of the fish.
Meanwhile, people crowded to see the giant fish at the Bazar, reports UNB