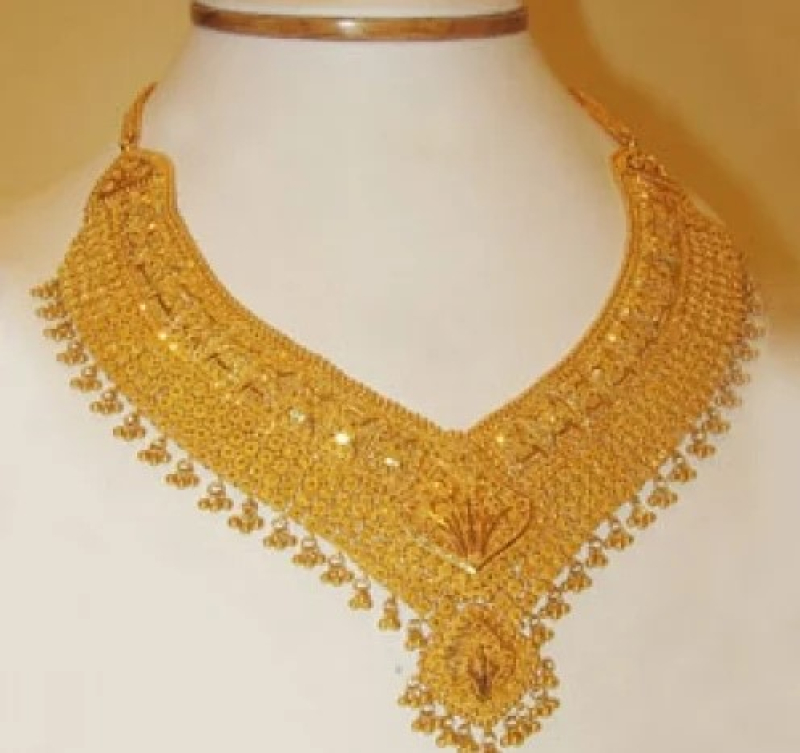 The price of gold in the domestic market has been set at yet another all-time high, just below Tk 1 lakh per bhori.

Bangladesh Jeweller's Association (BAJUS) announced a hike of Tk 1516 for 22-carat gold, setting the new price at Tk99,144 per bhori, effective from Sunday.
BAJUS in a press release on Saturday said the price of 22-carat gold with hallmark would be sold at Tk99144. Apart from this, the price of hallmarked 21-carat gold bars will be Tk 94,653, 18 carats will be Tk 81,123 and traditional gold bars will be Tk 67,593.
However, the price of another precious metal, silver, was left unchanged.
On Saturday, a bhori of 22-carat gold ornaments was sold at Tk97,628, 21-carat at Tk93,195, 18-carat at Tk79,898 and traditional style gold ornaments are being sold at Tk 66,543.
In other words, from tomorrow, 22-carat gold bars will be increased by Tk 1,516, 21-carat by Tk 1,458, 18-carat by Tk 1,225, and traditional gold bars by Tk 1,500, reports UNB.