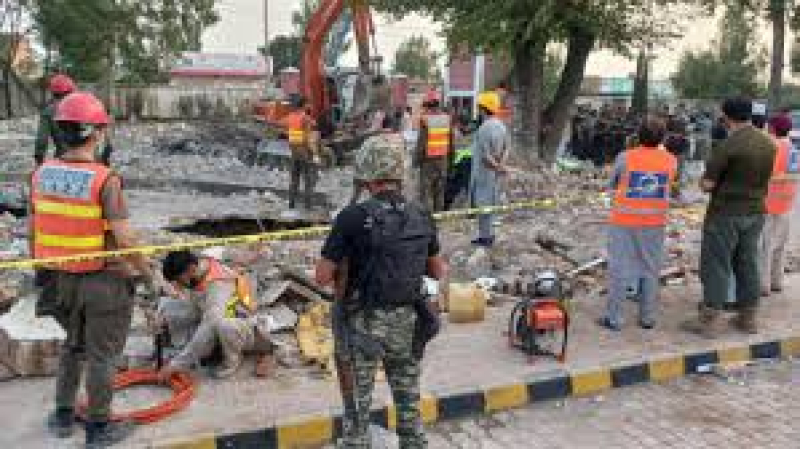 Pakistan's Interior Ministry said on Tuesday that the almost 2 million Afghans living in the country illegally must leave by the end of the month or face deportation.

The Pakistani government recently said that Afghan nationals had been responsible for the majority of suicide bombings in the country this year — 14 out of 24.

"We have given them a November 1 deadline," said Interior Minister Sarfraz Bugti said.

Bugti, who is serving in a caretaker capacity, said that some 1.73 million Afghan nationals living in Pakistan had no legal documentation.

Why is Pakistan kicking out Afghan nationals?
The Pakistani government added that those who did not leave voluntarily would be deported, although it was not clear how they could keep track of who leaves or how they would be able to find those who do not.

"If they do not go... then all the law enforcement agencies in the provinces or federal government will be utilized to deport them," Bugti told reporters in Islamabad.

State-run news agency APP also cited an unknown government source going even further and saying, "In the first phase, illegal residents, in the second phase, those with Afghan citizenship, and in the third phase those with proof of residence cards will be expelled."

The increasingly harsh rhetoric against Afghan refugees comes after an uptick in violence by the Tehreek-e-Taliban Pakistan (TTP) — a group with links to the hardline Taliban Sunni militants who retook power in Afghanistan two years ago.
The TTP has said it wants to overthrow Pakistan's government and rule with its strict interpretation of Islamic law.

Pakistan blames Afghans for spate of violence
Much of the Afghan-Pakistan border runs through rugged mountain terrain that is difficult to fully control.

Pakistani forces have already carried out numerous operations against Islamist militants in the border regions, including groups that are part of so-called Islamic State (IS).

Millions of Afghans have entered Pakistan over the years, following successive wars and authoritarian regimes. Some 600,000 arrived since August 2021.

The Afghan embassy said on social media that 1,000 Afghans had been detained in the past two weeks, adding that, "Despite the repeated promises of the Pakistan authorities, the arrest and harassment of Afghan refugees by the police in Pakistan continues."

Many Afghans are on waiting lists to get Pakistani visas, but the process can take months.

Bugti also announced that from November 1, Afghans would only be able to enter the country with valid passports and visas. Until now a national identity card has sufficed, reports DW.