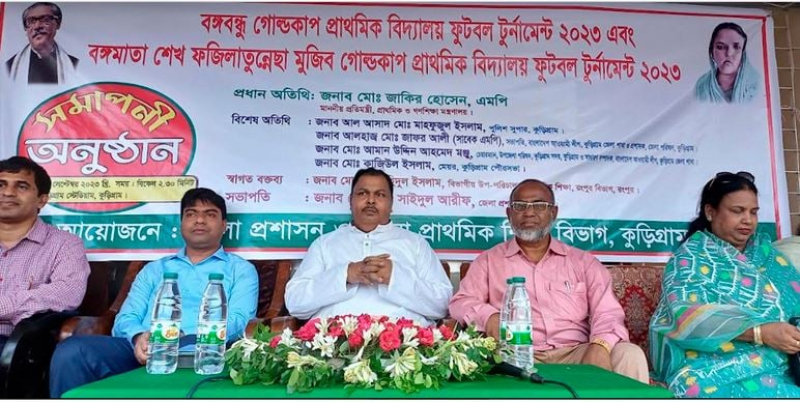 Kurigram, 26 Sept - State Minister for Primary and Mass Education Ministry Md Zakir Hossain here said there is no alternative to sports for physical and mental growth of students.
"Sports make children patience and disciplined. That's why, the incumbent government led by Prime Minister Sheikh Hasina has put emphasis on sports apart from curriculum," Zakir Hossain said while speaking at a function on Bangamata Begum Fazilatunnesa Mujib Gold Cup Primary School Football Tournament- 2023 at Kurigram Zila Stadium this afternoon.
Terming physical activities as good for both mind and body, he said, "It also reduces depression."
With Deputy Commissioner Md Saidul Arif in the chair, the programme was addressed, among others, by Police Super Al Asad Md Mahfuzul Islam and Kurigram district unit Awami League president Md Zafar Ali.