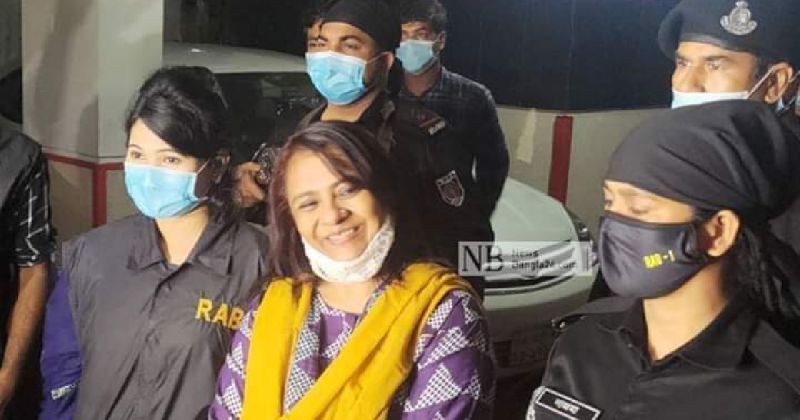 Sacked female AL leader Helena Jahangir held by RAB

Dhaka, July 30 – Members of Rapid Action Battalion (Rab) on Thursday night held businessperson Helena Jahangir from her Gulshan residence, four days after she was removed from her post of a ruling party sub-committee.

The elite force members "seized foreign liquor, illegal walkie-talkie sets, casino equipment and deer skins" during a four-hour raid on her home that started at 8pm, Rab Executive Magistrate Palash Kumar Basu said.
"Following the raid, Rab detained Helena and took her out of the residence at 12:15am. Helena will be taken to the Rab Headquarters where she will be quizzed," Palash added.
Helena, a director of the Federation of Bangladesh Chambers of Commerce and Industries, and chairperson of Joyjatra TV, recently lost membership of the Awami League's sub-committee on women's affairs for "breaching party disciplines."
The sub-committee removed Helena for her "involvement with the Bangladesh Awami Chakrijibi League," a group which has no official connection with the ruling party. - UNB