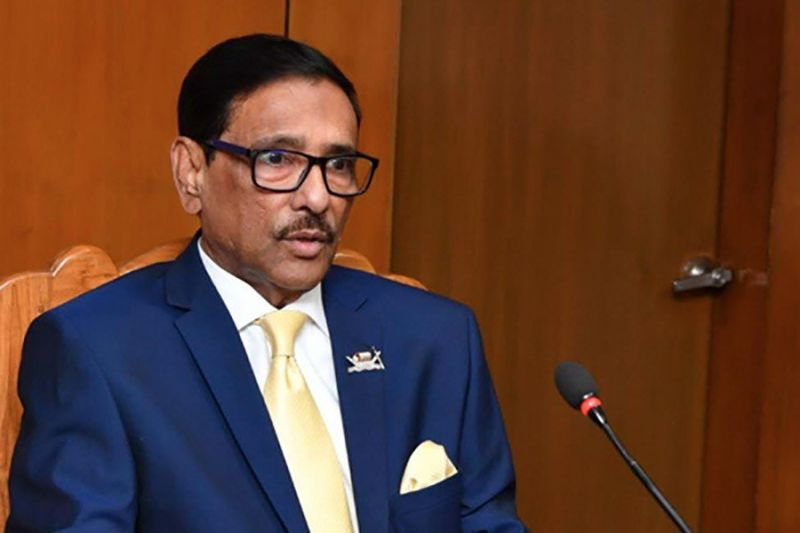 Obaidul Quader

Jehangir Hussain

Awami League General Secretary Obaidul Quader on Wednesday instructed the leaders and activists of Bangladesh Chhatra League (BCL) not to give berth to any troublemaker in BCL committee.
He said, "Take not only disciplinary action but also administrative steps by talking to the concerned authorities."
Quader conveyed the message at a discussion, hosted by BCL at Dhaka University's Teacher Student Centre to mark 103rd birth anniversary of Bangabandhu Sheikh Mujibur Rahman.
Turning to top BCL leaders, he said, "Sheikh Hasina has given you the responsibilities by considering your competency. Don't disappoint her."
He said, "We, former Chhatra League leaders feel ashamed over a few incidents that occurred in recent times centering BCL."
Expressing dismay over the incidents, Quader said, "We sometimes see that a leader is expelled for troublemaking and after a few days the order of the expulsion is lifted. Do not do this. Expel them permanently. Take organisational as well as administrative action if needed."
"Please don't give shelter to the leaders who consider terrorism, seat trading, extortion and harassing students as smart activities," he asked BCL leaders.
He said that BNP killed democracy and Prime Minister Sheikh Hasina "is repairing the democracy."
He described Mirza Fakhrul Islam as an 'illegal' Secretary General.
He said that according to BNP constitution also Fakhrul is illegal Secretary General of the party.
Quader claimed that former President Ziaur Rahman distorted history by keeping Bangabandhu out of it.
During the regime of the BNP, March 7 speech was banned, he said, adding, "Many of our leaders were arrested for playing the greatest speech of Bangabandhu."
"BNP is an illegal party, founded by an illegal person," he said.
Quader said that Bangabandhu is no more but his legacy lives.
Regarding Wednesday's AL's meeting with the US Ambassador, Quader said, "We told them that it is not possible to return to the so called caretaker government."
Chaired by BCL President Saddam Hussain, the discussion was conducted by it General Secretary Sheikh Wali Asif Enan.
BCL DU chapter President Mazharul Kabir Shoyon and General Secretary Tanbir Hasan Shaikat also spoke.
jehangirh01@gmail.com