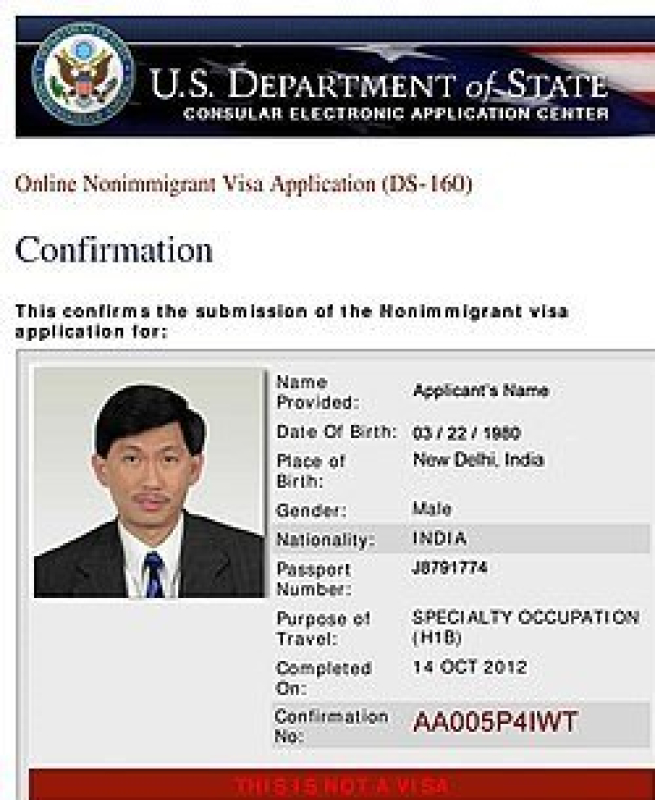 US visa application confirmation

The Ganatantra Manch (Platform for Democracy), a component of the opposition alliance, in movement for free and fair election under an interim government said on Thursday that the new US visa policy was an insult on the people for which the present government was responsible.

In a resolution adopted at a meeting of the central steering committee on Thursday, the the Platform for Democracy said such an insulting situation emerged as the government closed constitutional ways of power to change hands by continuing its rule through the use of force.
The meeting held at the solidarity hall of the Revolutionary Workers' Party at its office with party general secretary Saiful Huq in the chair, was attended by Nagorik Oikya president Mahmudur Rahman Manna, Bhasani Anusari Parishad convener, Sheikh Rafiqul Islam Bablu, State Reform Movement coordinator, Hasanat Qayyum, Jatiya Samajtantrik Dal Vice-President, Siraj Mia.
Among those present at the meeting were: JSD Acting General Secretary, Kamaluddin Patowary, Bhasani Anusari Parishad, member secretary, Habibur Rahman Rizu, Revolutionary Workers' Party political committee members Bahnishikha Jamali and Mir Mofazzakl Hossain Mostak.
The resolution said, the new US visa policy announced in view of the upcoming general elections has turned into a matter of extreme shame for the country and its people. The government is responsible for this, it said.
Such an unprecedentedly shameful situation developed because of the destruction of the entire competitive electoral system, suppression and repression of the opposition, terrorism, attacks on peaceful opposition meetings and rallies, cases filed to harass people, arrests and silencing the voices of citizens including the news media, plus closure of the constitutional paths of changing government. The Platform for Democracy said that the international community are now making known their stands on the extremely autocratic rule and suffocating situation the people and opposition were faced with for the last one decade and a half, particularly from 2014.
The platform urged the government and all concerned to create the field for free, fair and credible election in a democratic atmosphere through the resignation of the government, creation of an interim government and dissolution of Parliament for steering clear of the situation. Alongside this it called for stopping all forms of repression, oppression and terrorism, the resolution added.
The meeting also called for meeting road march of the Dhaka North unit of the platform on May 28 from Malibagh Railgate to Badda at 11 am, said a press release.