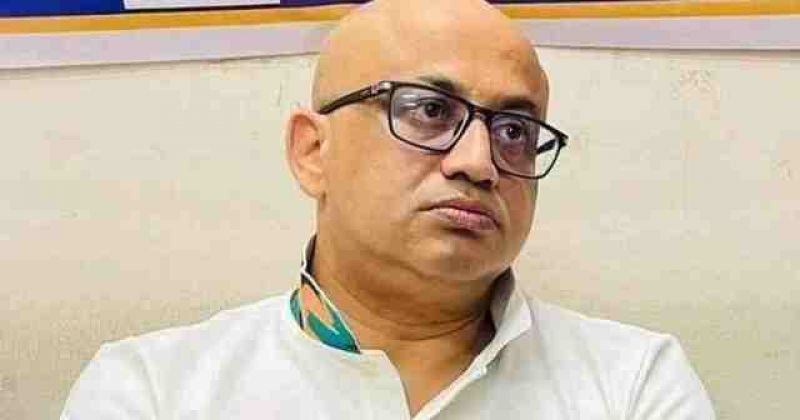 Murad Hassan, disgraced former state minister for information and broadcasting. UNB

Dhaka, Dec 12 – A petition was filed with the Cyber Tribunal on Sunday seeking its permission to file a case against disgraced former State Minister for Information and Broadcasting Dr Murad Hassan under the Digital Security Act (DSA) for his anti-women remarks.

Advocate Omar Faruk, secretary of Jatiyatabadi Ainjibi Forum, filed the petition with Dhaka Cyber Tribunal on Sunday.
Judge Ash-Shams Jaglul Hussein of Dhaka Cyber Tribunal is likely to hear the plea on Monday as he is on leave today.
The other accused in the case is Mohammad Mohiuddin Helal alias Nahid.
During an interview on social media recently, Murad described BNP acting chairman Tarique Rahman as a 'whoreson' and alleged that Zaima Rahman, Tarique's daughter, cannot sleep without the company of a black man every night.
On Tuesday last, Murad Hassan quit the cabinet following the instruction of Prime Minister Sheikh Hasina for his offensive and indecent remarks on women.
Murad had been under increasing criticism by various quarters for his disrespectful remarks on women in an interview on social media. Several audios and videos containing indecent remarks by Murad Hassan also went viral on social media.
Meanwhile, a two-year-old phone conversation of the junior minister with actor Mamnun Hasan Emon and actress Mahiya Mahi went viral on social media. In that audio clip, Murad made "derogatory comments" on the actress, threatened her and gave her an alleged indecent proposal.
On December 8, a writ was filed with the High Court challenging the legality of Murad Hassan's MP post on the same ground.
Supreme Court Advocate Yunus Ali Akhand who filed the petition with the apex court also sought a judicial investigation into the activities of Murad, also an MP from Jamalpur-4 constituency.
The HC bench of Justice Md Mozibur Rahman Miah and Justice Md Kamrul Hossain Mollah is likely to hear the writ next week.
Murad was also stripped of the post of Health and Population Affairs Secretary of Jamalpur district unit Awami League for damaging the party's image and his involvement in anti-disciplinary activities. - UNB.