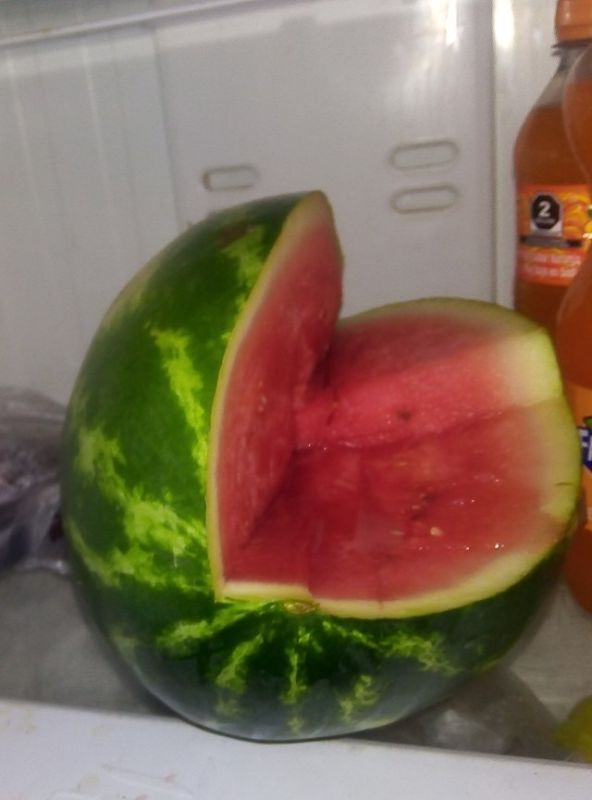 Watermelon, Wikimedia Commons

A friend of ours has coursed a watermelon retailer for spoiling the Iftar environment at his home by giving him a piece of the fruit which was not ripe enough, as promised during the sale bargain, to make his wife happy.
Cut in the middle the reasonably large-sized watermelon looked white with slightly red markings on the lines of the seeds. The retailer had so successfully assured him of a ripe deep-red and sweet fruit that disuaded him from asking for a cut as a proof.
Now that his tongue is burned after taking raw line or 'chun' he is doubly careful about taking curd without proper checking. 
His advise to all friends, never buy a watermelon relying on assurance about its being ripe rather than asking for a cut to veryfy and avoid deception and risk of being branded as inept in making purchases.