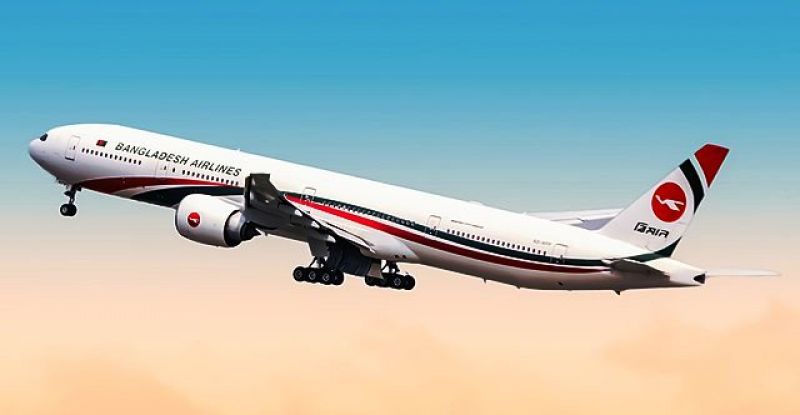 Biman Bangladesh Airlines aircraft in flight. Creative Commons.

Sylhet, Mar 7 - ABG-10 aircraft of Biman Bangladesh Airlines got hit by a bird at the Sylhet MAG Osmani International Airport on Sunday, forcing the cancellation of a Sylhet to London flight.

The aircraft's engine stopped operating after getting hit. The glitch in the engine was identified before the plane was supposed to leave for London's Heathrow Airport at 10 am, said Hafiz Ahmed, manager of the airport.
Some 256 passengers with tickets had to suffer as the flight got delayed till Monday.
"Though some engineers from Dhaka and Sylhet managed to repair the technical problems in the engine by Sunday evening, the plane couldn't fly as flight operation at the London airport was closed at night" said the airport authority.
The flight will now leave for London at 10 am Monday, Hafiz added. - UNB