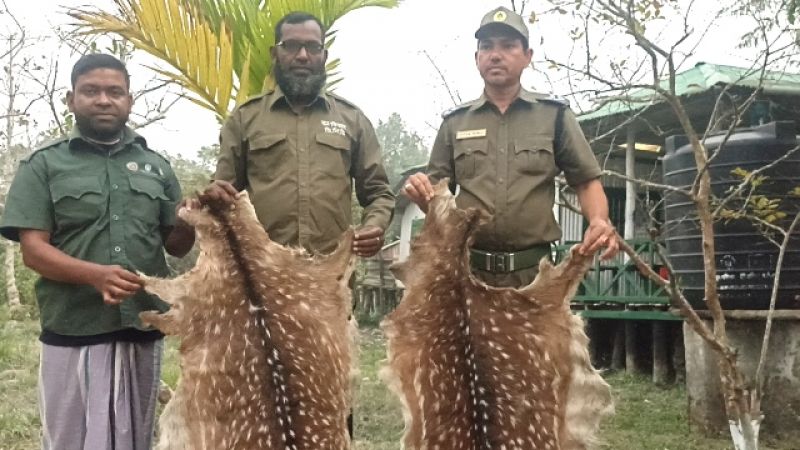 Deer hides recovered in Bagerhat

Bagerhat, Jan 23 --Forest officials in separate drives detained two poachers along with 15 kg venison, some traps and a trawler from Dimer Char and Panirghat area in Sarankhola upazila of Sundarbans east zone on Sunday and Monday.

The arrestees are Md Idris,40, of Padma village in Patharghata of Barguna district and Nizam,45, of Charlathimara village of the same upazila.
Acting on a tip-off, a team from the forest department raided the house of Tanjer Ali on Monday afternoon. Sensing the presence of the forest officials, Tanjer Ali and his family members managed to flee the scene. Later, the forest officials recovered two deer hides from his home.
Tanjer Ali is one of the members of the deer poaching gang of Sundarbans.
On Sunday evening, members of the forest department detained two poachers with 15 kg venison, a trawler and several traps from the Dimerchar area of the Sarankhola range of the East Sundarbans zone.
The two poachers were sent to Bagerhat court on Monday.
Two separate cases have been filed in this connection. - UNB