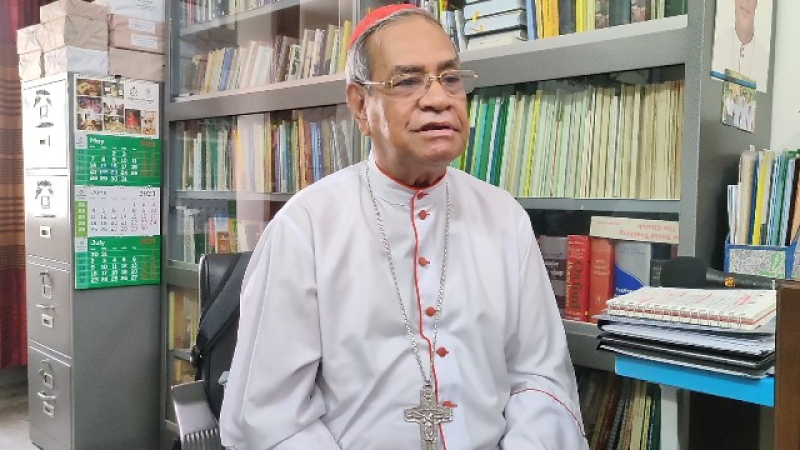 Archbishop Emeritus Patrick D Rozario. Photo collected

Dhaka, June 8 - Archbishop Emeritus Patrick D'Rozario, has slammed the projection of the state of Bangladesh's Christian community as being "persecuted" under the current government as per the much-contested recent letter by six US congressmen to President Biden.

Calling such assertions "incorrect", the former Archbishop of Dhaka insisted that the government has stood by the Christian community in Bangladesh against bigots.
The congressmen's letter to the US President sought the latter's intervention, saying: "Sheikh Hasina's government also has persecuted Bangladesh's minority Christian population – burning and looting places of worship, jailing pastors, and breaking up families when religious conversion occurs."
Responding to the claim, D'Rozario said, "From my experience, I can say this statement belies reality. The real situation on the ground is completely different from what has been stated in the letter."
"Under the current government, Christians have received support; it is safe to say that they have stood by us," said D'Rozario, who, in 2016, became the first Bangladeshi to be formally inducted into the Roman Catholic Church's College of Cardinals, an elite body which advises and elects popes.
"Though some incidents happened in the past, this government took a decisive stance in defence of our community," D'Rozario said.
Asked about the possible intention behind such "disinformation" regarding the minority community, D'Rozario said, "My contention is that this use of religion is intended for political gains."
"Except political aspirations, can you suspect any other factor that can justify such projection?" — the Archbishop Emeritus asked.
The letter has already been criticized by other minority community leaders including leader of the Hindu, Buddhist and Christian Oikya Parishad, Rana Dasgupta, who pulled up the six US congressmen over the projection of the state of the Hindu community in Bangladesh.
About the claim in the letter that "Since Sheikh Hasina's rise to power, the Hindu population has been halved," Advocate Dasgupta outright rejected it.
In response to such assertions in the letter from the US congressmen, Dasgupta said, "As the national election is approaching, a certain group has become very active." - UNB