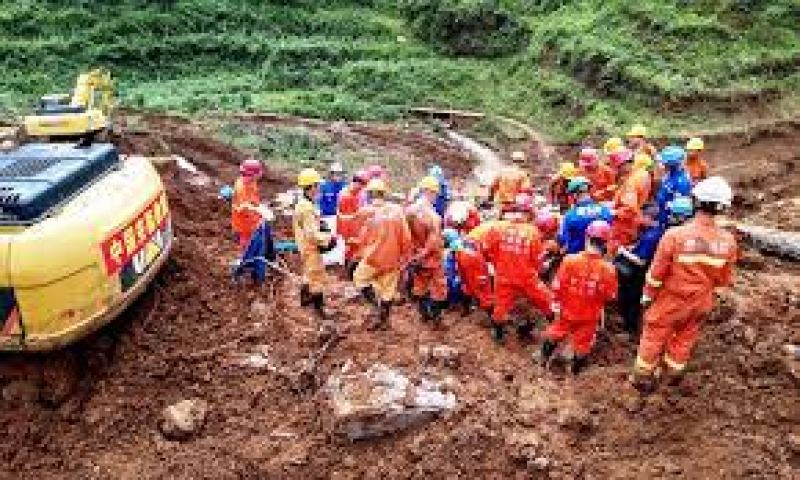 A landslide struck a rural district in China's southwestern Sichuan province on Sunday morning, killing 14 people and leaving five others missing, authorities said.

The mountainous region has seen rainfall lasting weeks, saturating the top soil.
More than 180 people were mobilized to help find those buried under the debris in Sichuan's Leshan county, with the search ongoing into the afternoon, the Communist Party committee of Jinhouke district said on its social media account.
With its humid, rainy climate, southwestern China is prone to landslides, especially in areas where there has been large-scale shifting of land due to farming, deforestation or engineering projects, reports UNB.